Founder and Owner of Norse (a start-up male grooming product brand), Iain, is a man with a face.
He has a pretty splendid beard and as much as he wanted a sweet smelling and itch free face mane, he was getting pretty fed up of being a grease monkey with no pennies left in his pocket in his search for an epic beard product. Thus, Norse was born.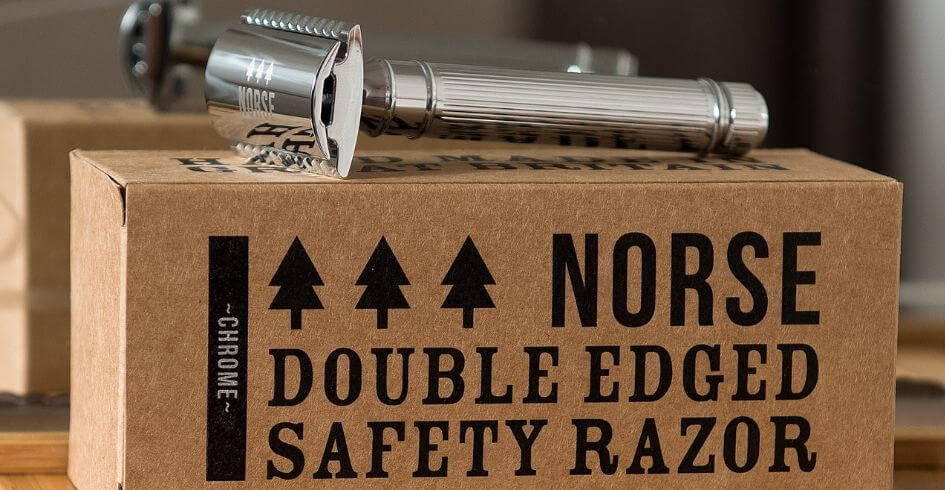 Norse make naturally great grooming products for the bearded, smooth-faced and moustached men of the world.
Norse oils waxes and salves are handmade in Kingston-Upon-Thames with natural ingredients. They are packed with essential oils that all do important jobs, like promoting healthy circulation, smelling incredible and keeping bacteria off your beard hair.
Norse razors are produced especially for the brand in the steel capital of the UK, Sheffield. Their traditional single blade razors offer a close, precision shave and look after the skin by shaving once with a sharp blade. Sound obvious? Plastic razors often have more than one blade. Imagine peeling a potato with 4 or 5 peelers at the same time. Now imagine your face is a potato. You can see their point! Their plastic free, environmentally (and wallet) friendly razors are great for men and women. They also look pretty snazzy and make pleasing bathroom furniture!

Norse consider being environmentally friendly as a hygiene factor just like having a shower, who wants to hang out with someone who does not shower? Equally who wants to use products that are damaging our planet? You would think that there was a pretty obvious answer to that question, but mixed material disposable razors are 100% unrecyclable given current technology and the companies that make them seem to be doing pretty well for themselves. Norse do not make a huge song and dance about their environmental credentials on their packaging but hope that the effort they make on reducing waste, removing plastic and excess packaging is self-evident. They do no harm and only test on one animal…Iain himself, who has suffered to ensure that the products that Norse make are as good as they can possibly make them.

Liquid error (templates/page.gem-40551383112-template line 16): product form must be given a product
Liquid error (templates/page.gem-40551383112-template line 16): product form must be given a product
Liquid error (templates/page.gem-40551383112-template line 16): product form must be given a product
Liquid error (templates/page.gem-40551383112-template line 16): product form must be given a product
Liquid error (templates/page.gem-40551383112-template line 16): product form must be given a product
Liquid error (templates/page.gem-40551383112-template line 16): product form must be given a product