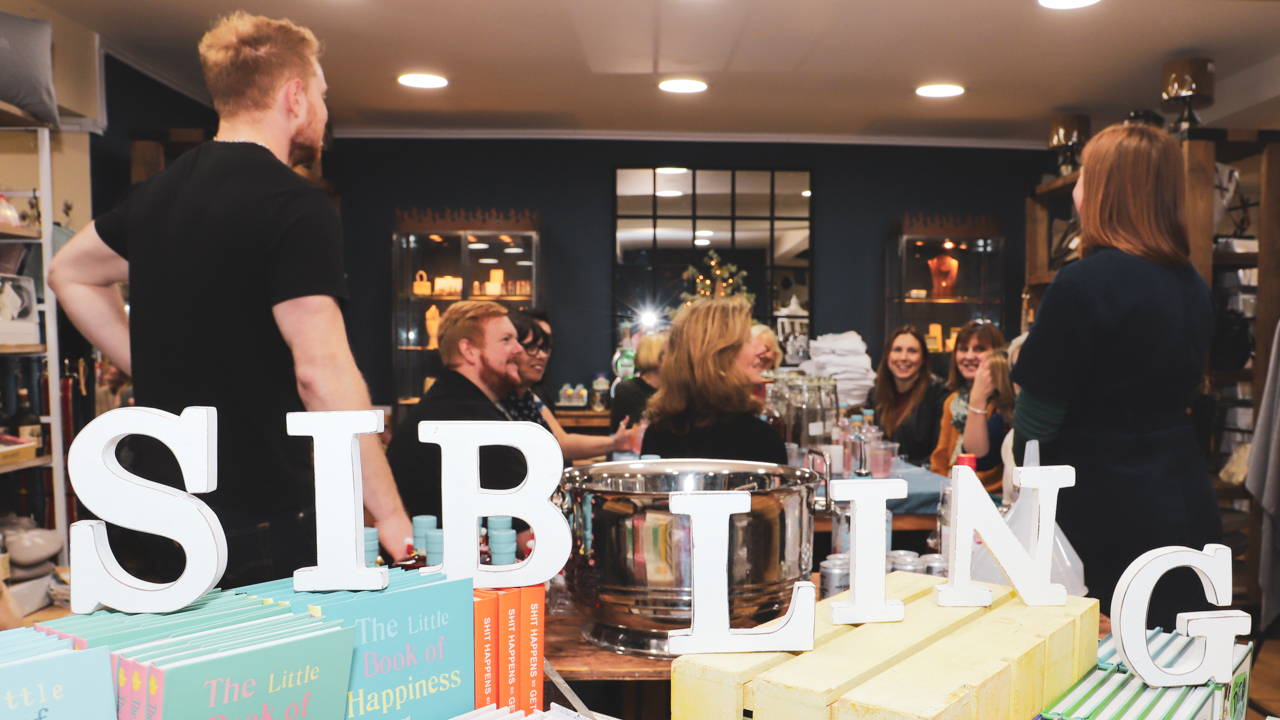 Images courtesy of Ryan Sosna-Bowd
The Gin Lab - Sibling Gin Workshop

We thought we'd try something a little different at our Cheltenham store this December, so we teamed up with Cicily and Felix of local Sibling Distillery, to host an in-store Gin workshop - AKA The Gin Lab!
A small group of gin devotees were invited to sign-up and attend the fun and interactive evening, with the promise of an extensive gin tasting session followed by a Gin making workshop. The idea was that each attendee would then create their own 350ml bottle of gin to take home, based on the botanical profiles that they had chosen, along with the expert guidance of Cicily and Felix.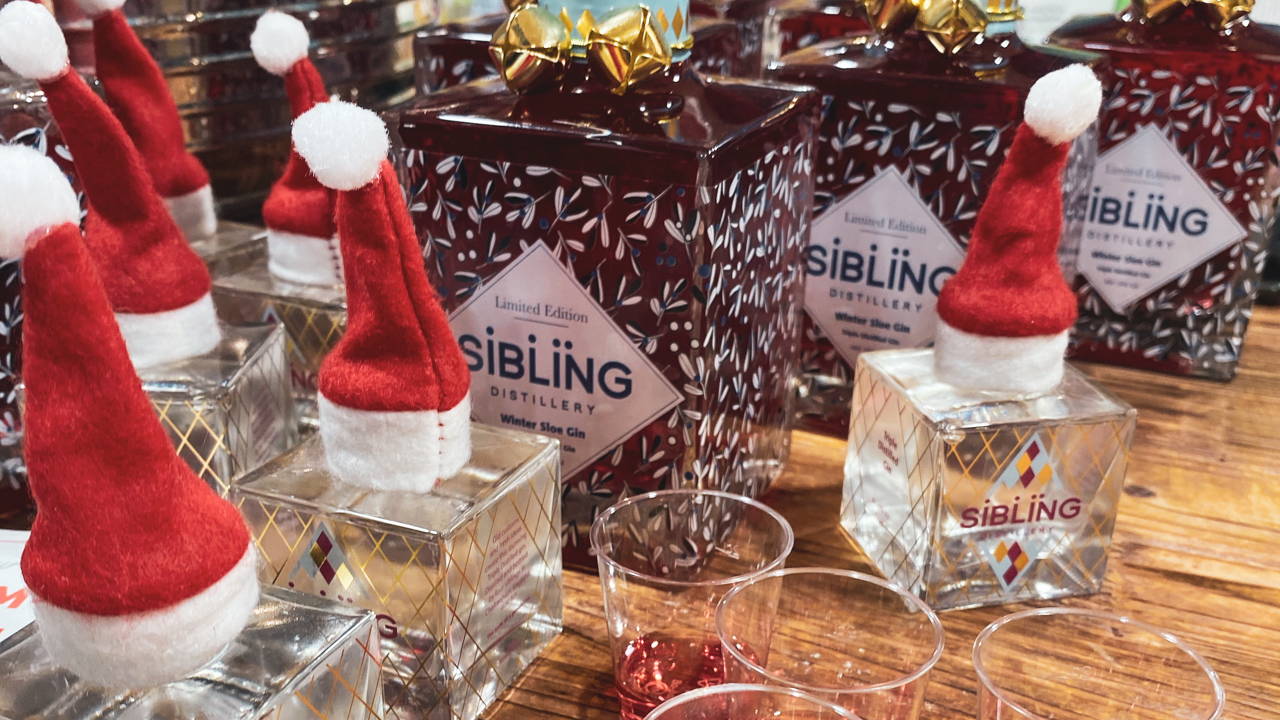 The evening kicked off with each guest being greeted by the expert duo with a big smile and a sample of Sibling's Limited Edition Winter Sloe Gin! They were then asked to find a place around the specially set-up Gin Lab, full of various jars containing different flavours, pippets and bottles.

Once seated comfortably the group were handed a beautifully pink Gin & Tonic to sip, while the brother and sister team introduced themselves and told the history of the Sibling brand.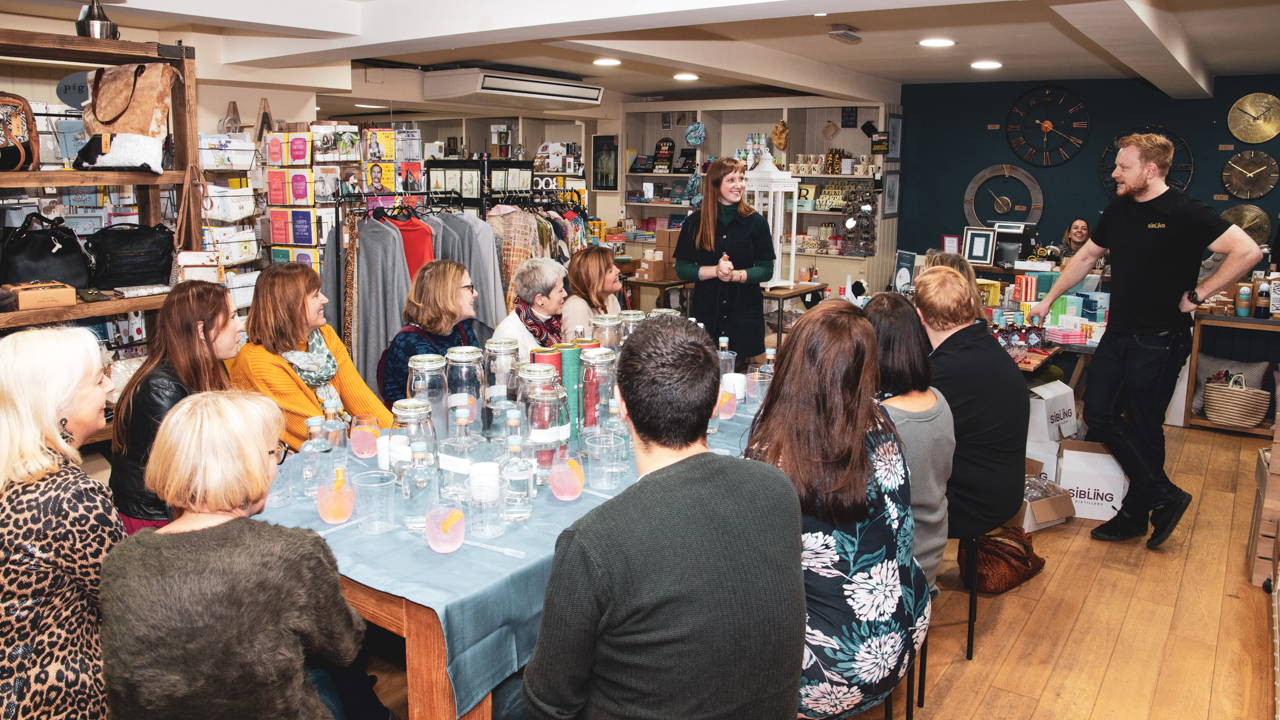 As you may have guessed by now, Sibling Distillery is a family run company and have a fascinating story to tell of how and why they started the company. Cecily and Felix were engaging and kept the budding Gin scientists entertained with their story and passion for the brand and the blends that they create.

Once aquainted with the Sibling story, the pair went on to educate the group on what makes a good gin, which different flavours work well together, how much should be used of each and what tastes they create. They divulged tips such as using Vanilla and Blueberry flavours creates softness, but to go steady with Vanilla as it is quite a strong taste. That on the other hand you can be quite liberal with citrus flavours without sacrificing taste. And how adding redcurant, blackcurrent and cinnamon will give a slight tint to your blend - perfect for Christmas Gins!

After each flavour had been throuroughly explained to the gin blending trainees, it was time to put their new found knowledge to the test! The group were guided through creating their own blend of gin and had a gorgeous personalied bottle to take home with them, to enjoy at their leisure.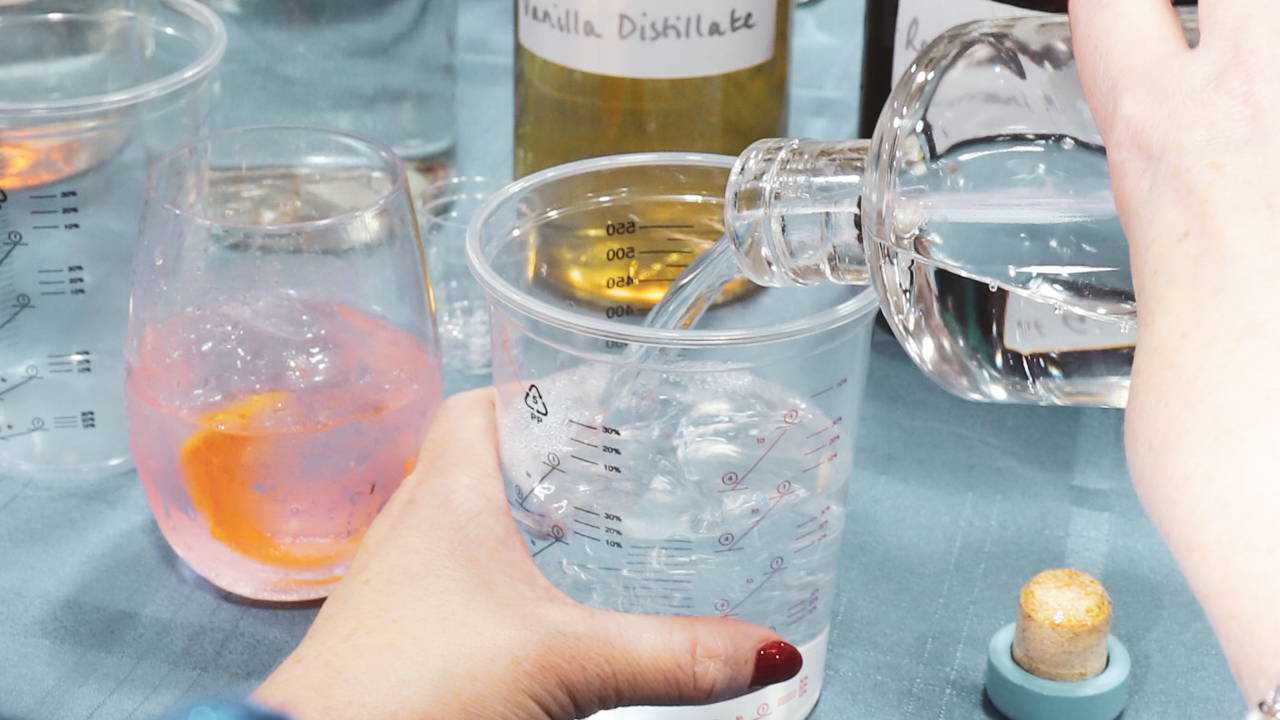 Once all blends were completed, the happy guests were given a 30 minute private shopping experience in the store before finishing a fabulous evening.

We have lots of in-store workshops and events planned for our various stores throughout 2020. Be sure to keep an eye on ourevents page for upcoming workshops and in the mean time you can shop all things Gin related below!