We are lucky enough to have two stores based within Stratford-upon-Avon. There is the original and very first Vinegar Hill, on Meer Street, as well as Vinegar Hill Wardrobe, on Sheep Street.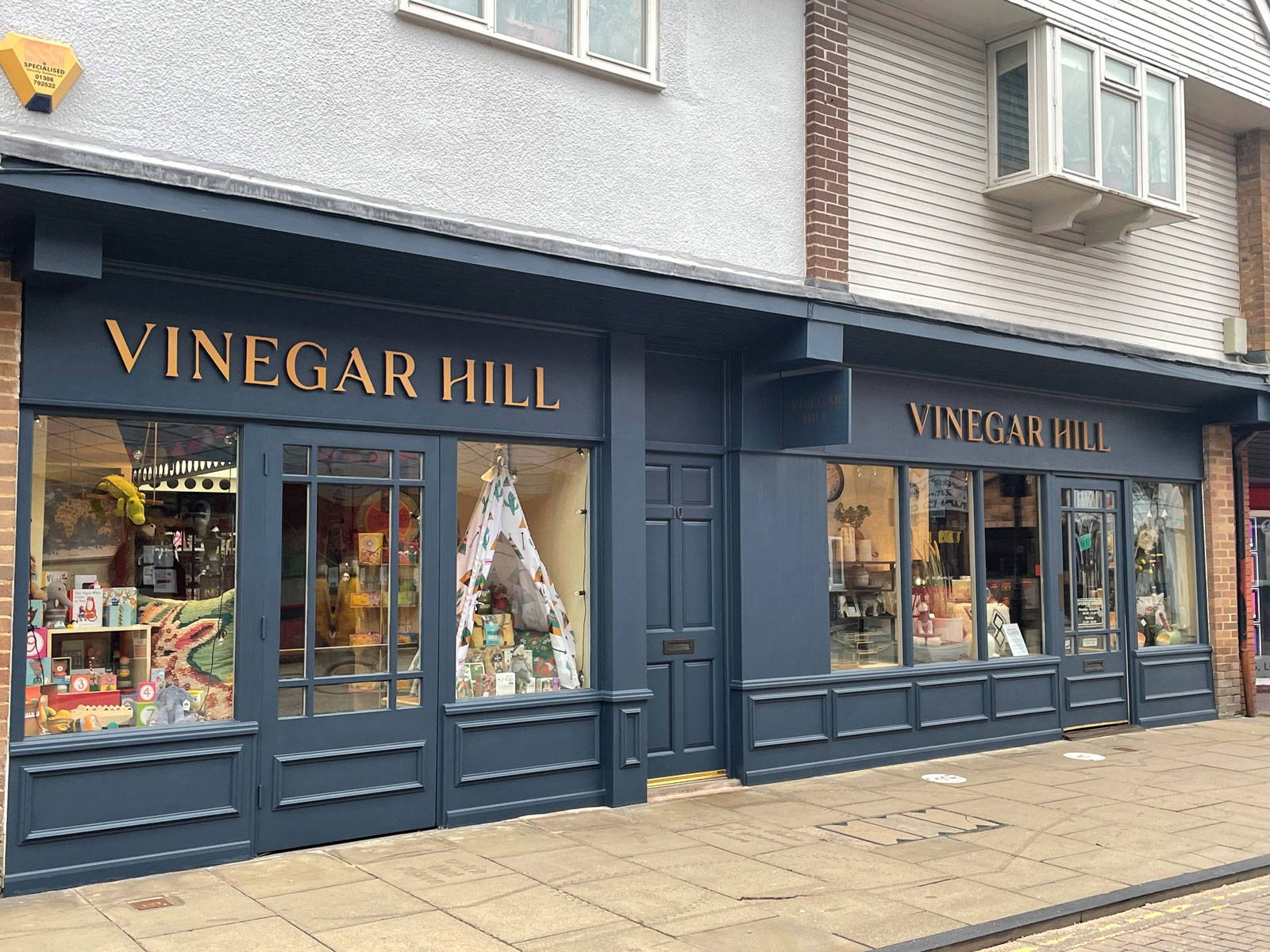 Our Meer Street Lifestyle store managed by Miles and his fabulous team.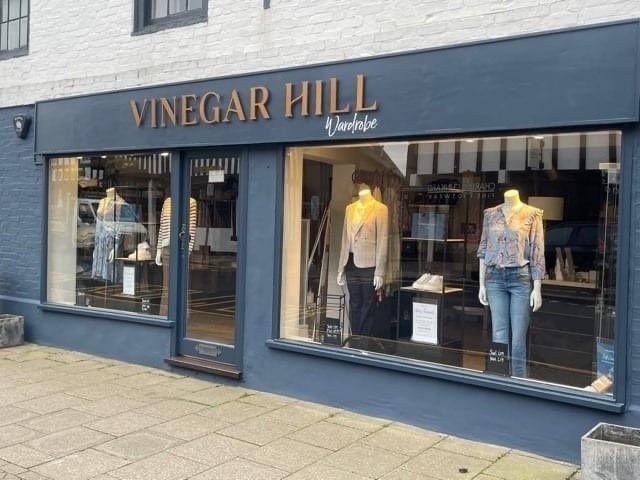 Our Sheep Street Lifestyle store managed by Gaynor and her lovely team.
About our Stratford stores
Vinegar Hill was born from a love of travel, family, home and clothing.
Having originally opened the lifestyle shop in 1997, followed by the clothing store, we are one of the longest serving retailers in the town. Our friendly, helpful teams love welcoming everyone instore even knowing a lot of our customers on first name terms with real friendships being built.
Due to the tourists that visit Stratford we have a lot of regular visitors from all over the UK, and world. Customers love that we are dog friendly and bring their gorgeous dogs in while shopping for the team to make a fuss of.
As with all of our stores we strive to find unique brands that our customers will love introducing new brands every season! Where possible, we love to include smaller independent labels too.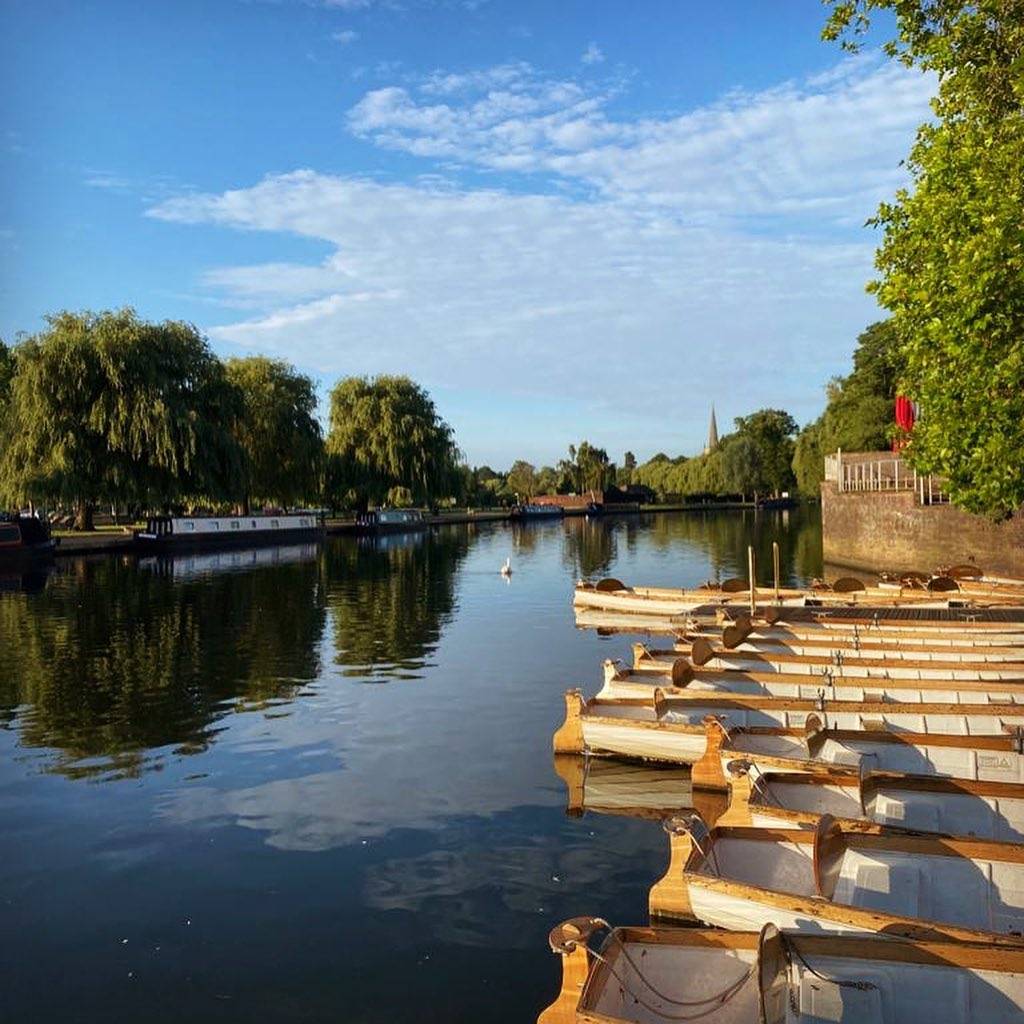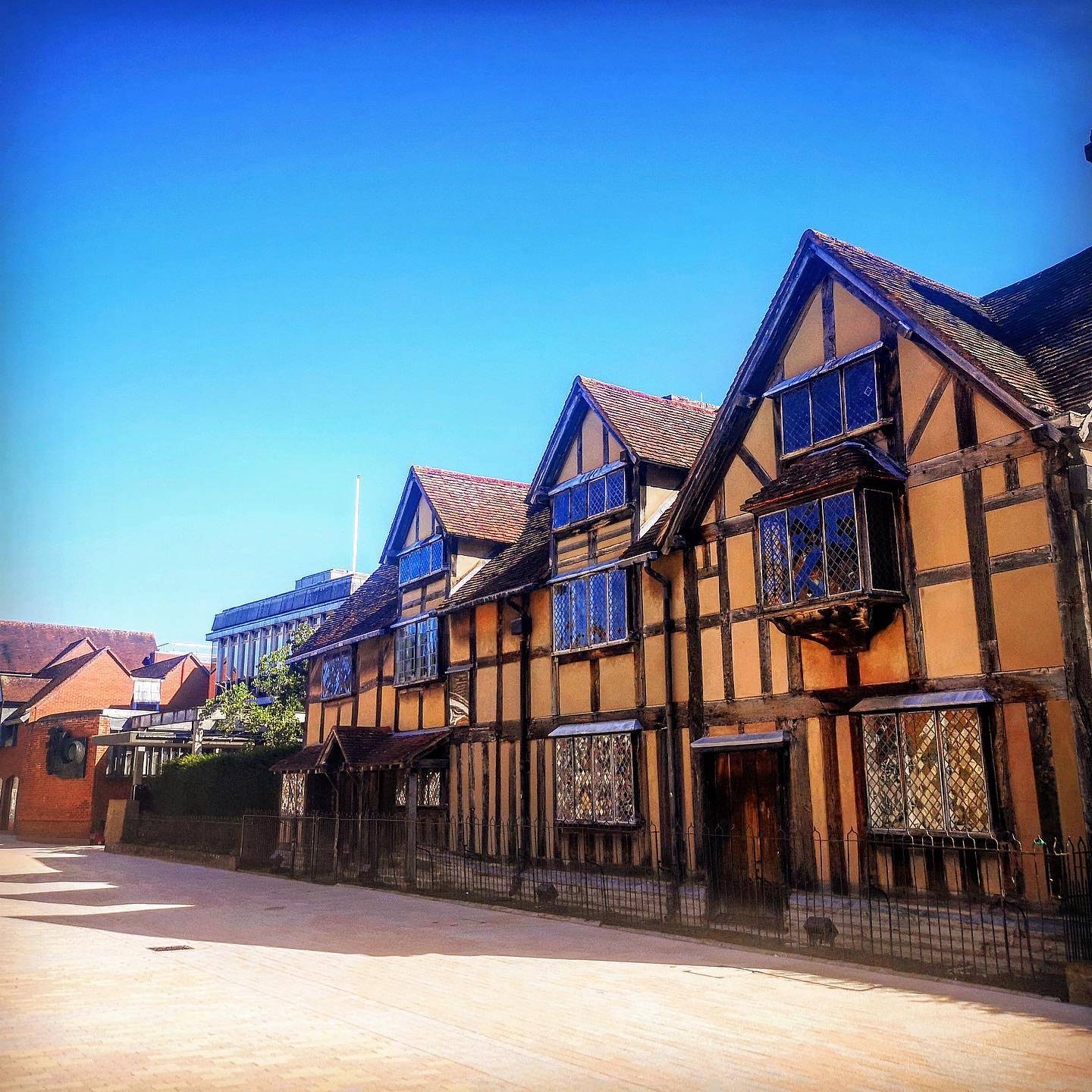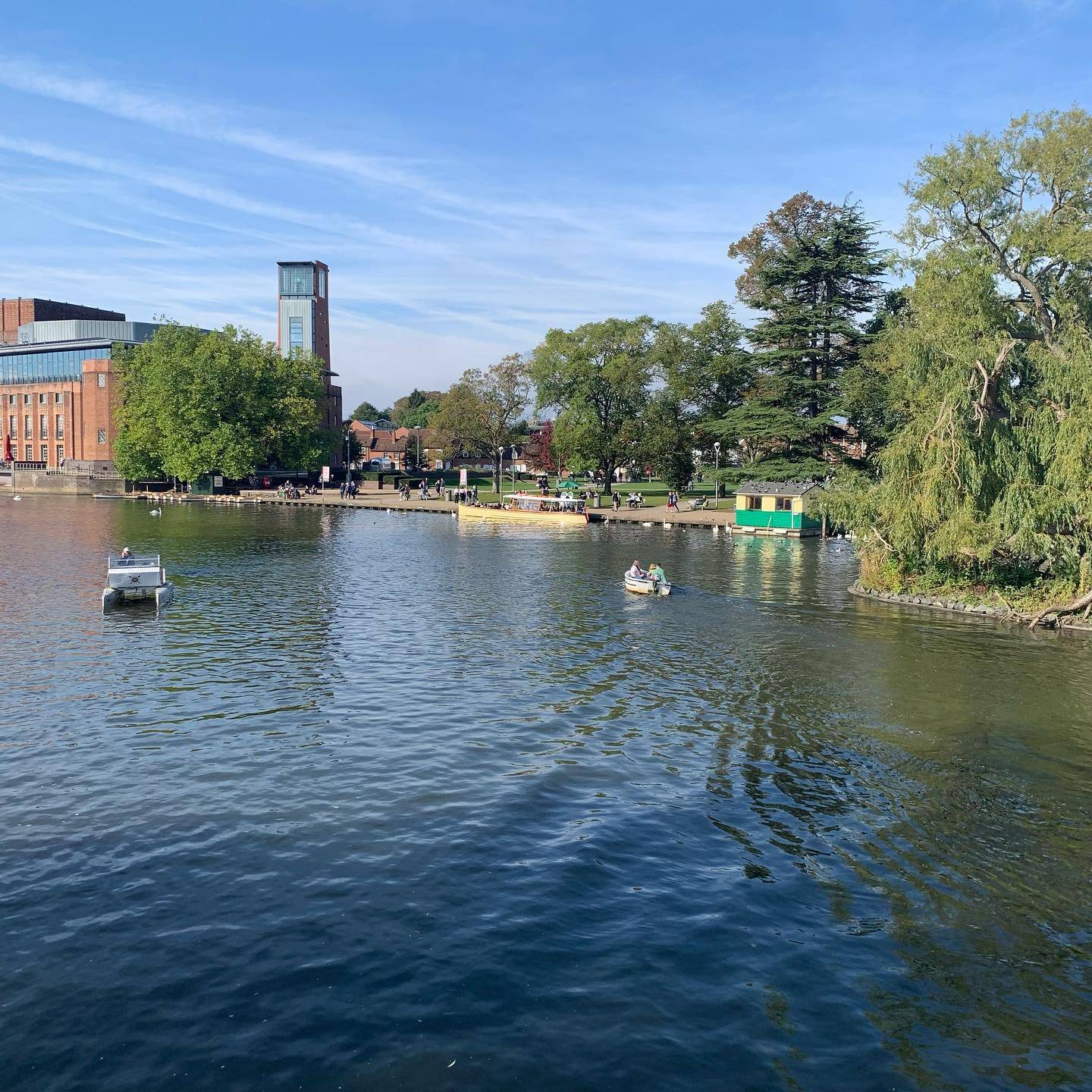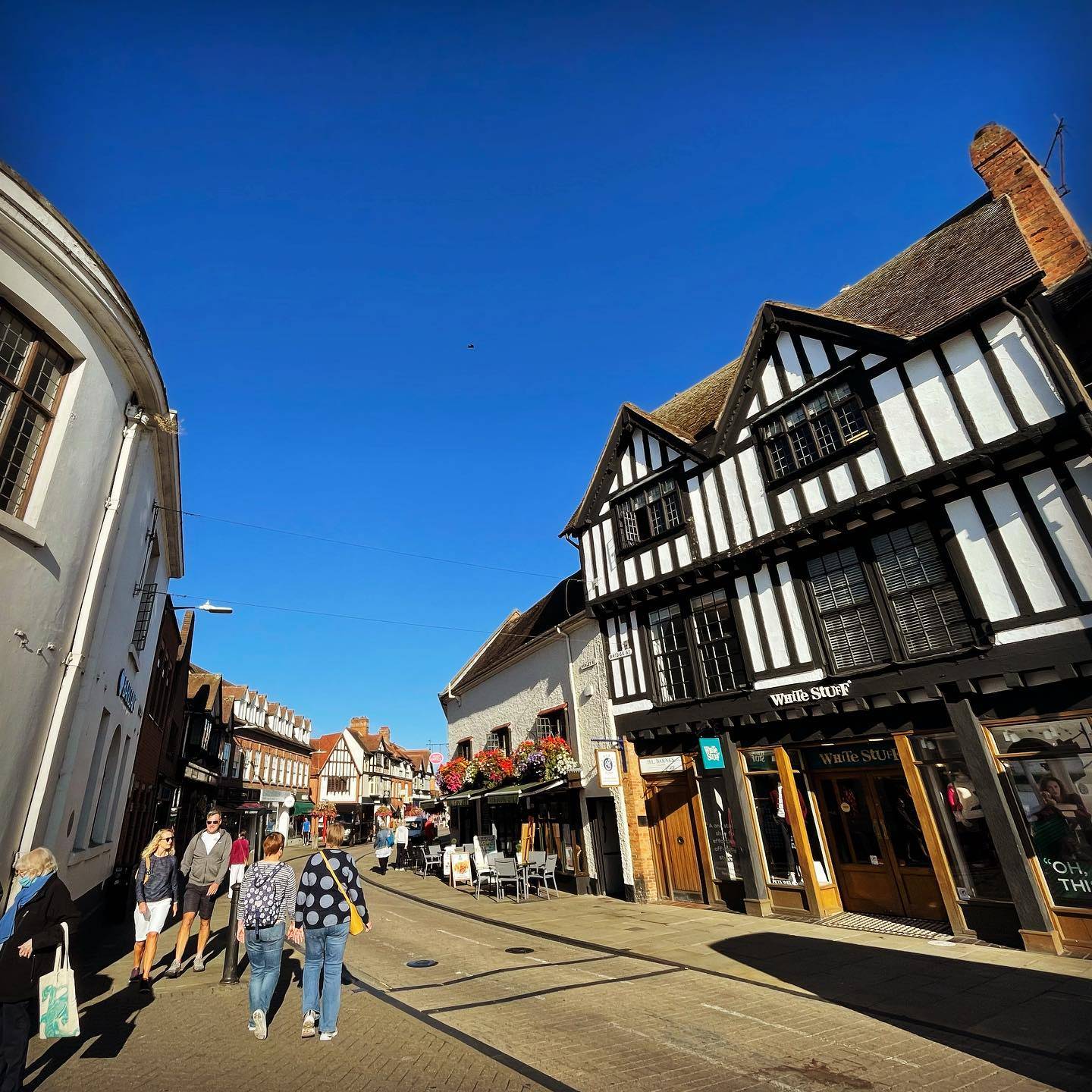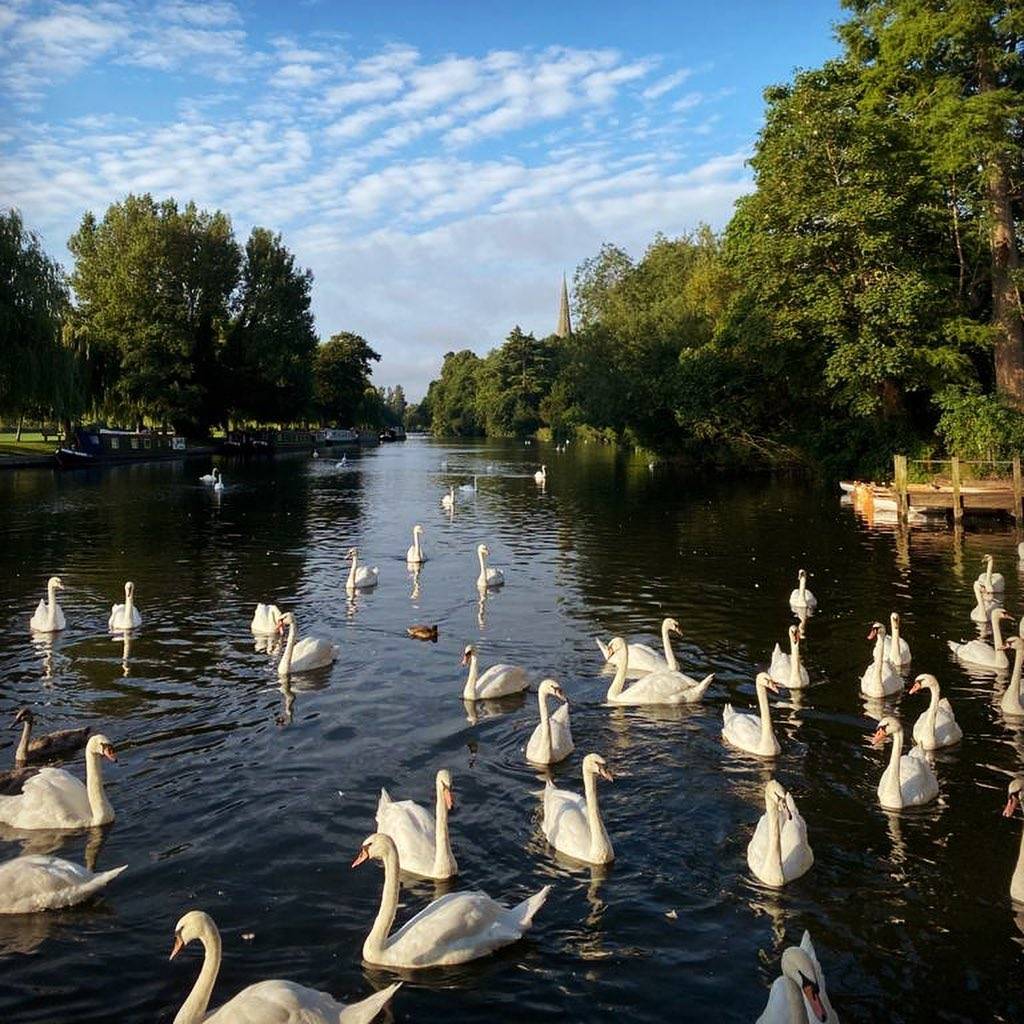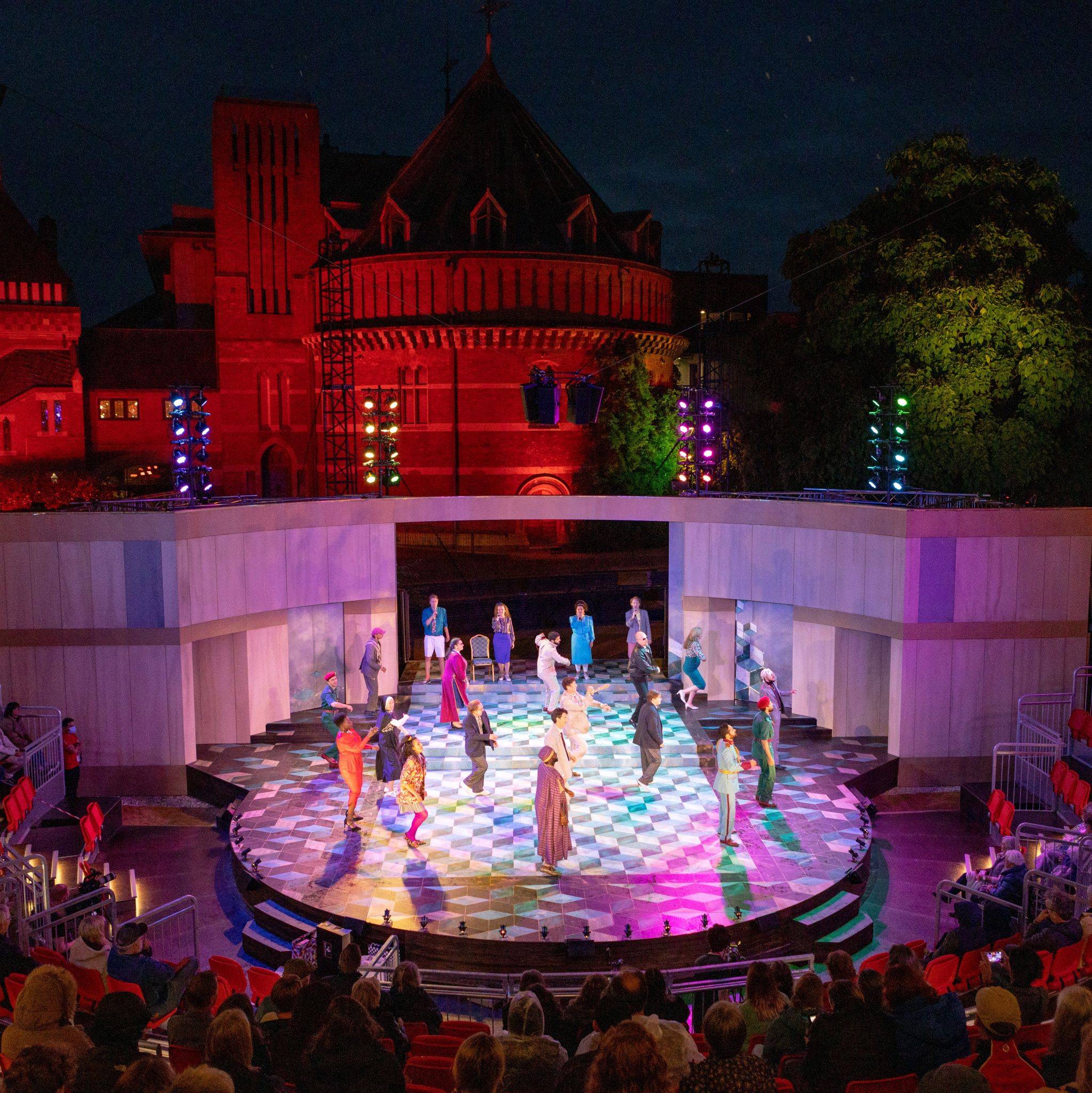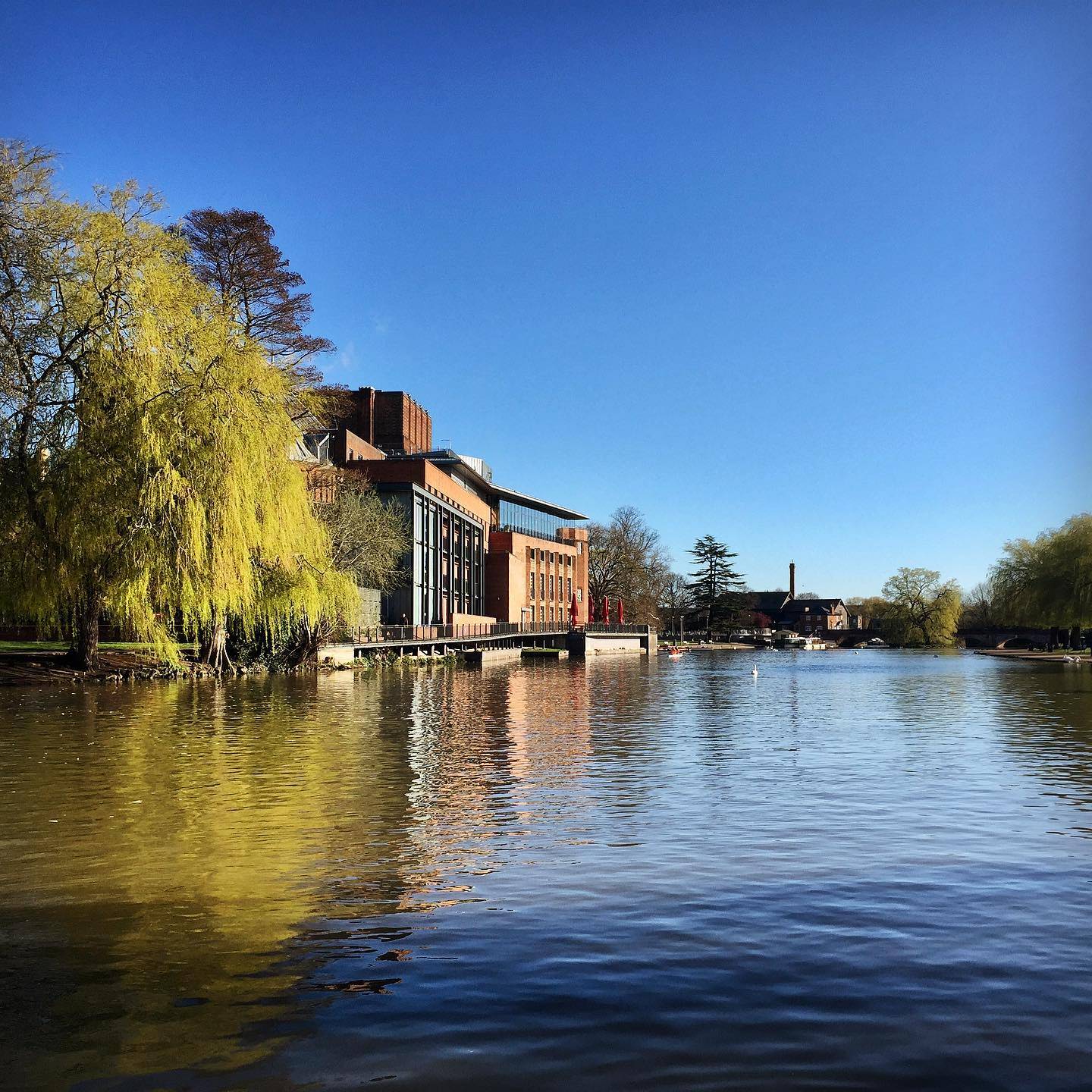 Did you know that when Shakespeare was alive Stratford-upon-Avon was larger than Birmingham?
Stratford-upon-Avon is famous for William Shakespeare, with tourists visiting any of the five Shakespeare properties, his grave within the Holy Trinity Church and one of the town's three RSC theatres. Every April the town unites to celebrate his birthday,and death day, with a parade marching through the streets. There is however far more to Stratford than Shakespeare.
Voted one of the top Christmas Markets in the UK, Stratford transforms into a gorgeous Victorian era Christmas town for a long weekend in November/December each year. There is also a full calendar of events taking place throughout the year including the annual Motoring, Literary, Music, River and Food Festivals. All are hugely popular events within the town.
Our favourite local coffee spots
We are very spoilt in Stratford as there are many fabulous cafe's to choose from.
Our Meer Street team's favourite is the independent Box Brownie Coffee cafe on Henley Street. Our manager Miles says "It's the best coffee in town, I often grab one on my way to work in the morning. It is also 30 seconds from Shakespeare's birthplace on Henley Street so great for pairing with a visit there."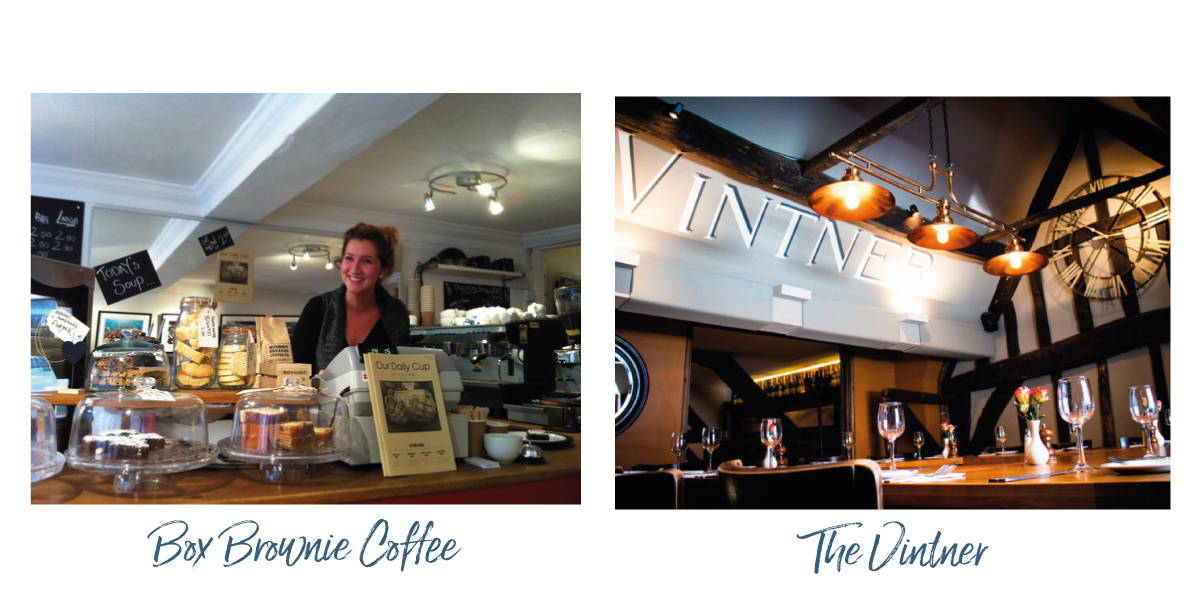 Favourite local restaurant and bar
Our Sheep Street team love The Vintner, a fabulous independent restaurant steeped in history. Perfect for a treat dinner while you enjoy your trip to Stratford you will even be situated within one of the towns older Tudor builings.
Local attractions for families
There is so much to choose from for families visiting Stratford-upon-Avon. If you wish to explore the town's Shakespearean history you can purchase a combination ticket for the five Shakespeare properties (all should be re-opening to the public Spring 2022). However if you only have time to visit one as a family we would recommend Mary Arden's Farm. With animals, history and daily activities there is something for everyone.
Here are a few other, none Shakespeare, top picks for families:
- The MAD Museum - The UK's only mechanical art venue - www.themadmuseum.co.uk
- Gilly's Disc Gold - New in 2021 and situated just outside of Stratford's centre, you can now play golf using frisbees! - www.gillysdiscgolf.co.uk
- Stratford Butterfly Farm - Visit the UK's largest tropical butterfly paradise - www.butterflyfarm.co.uk
- Avon Boating - Take a river cruise or hire a rowing/motor boat to experience the true beauty of Stratford - www.avon-boating.co.uk
- Tudor World - Described as a living museum, their interactive experiences help you discover what life was really like during tudor times - www.tudorworld.com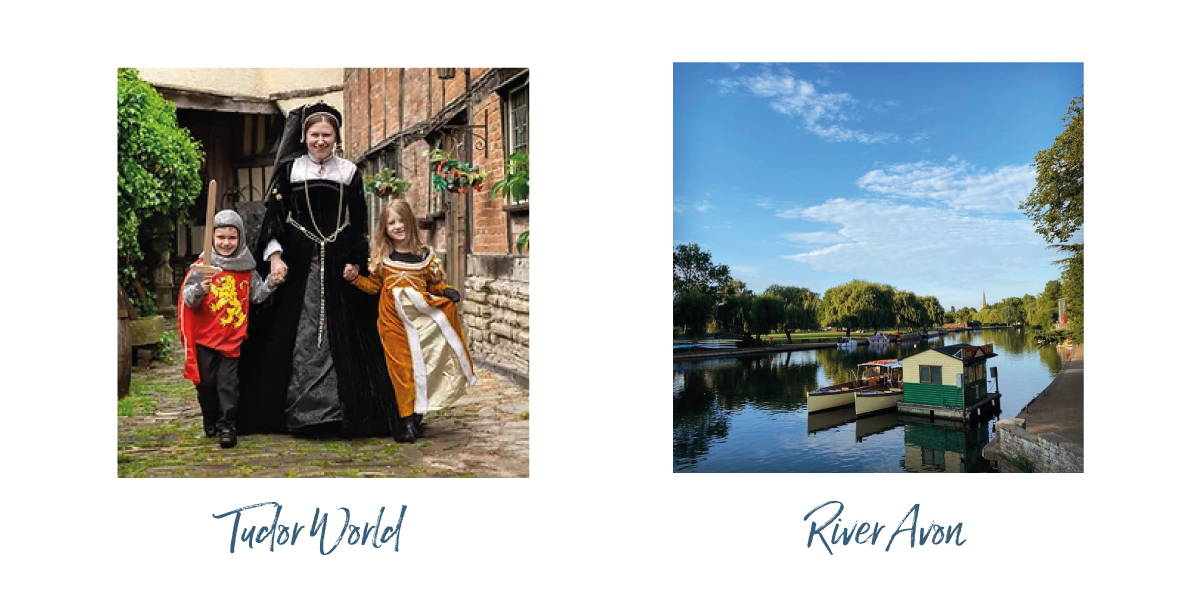 Whether you're visiting for a day trip or staying for a while you need to walk along the river side.
You can make a gorgeous loop of the town starting at Shakespeare's Birthplace. From there, head to our Meer Street store and then onto Sheep Street. Once you've picked up your goodies continue down Sheep Street, this will take you to the Riverside where you can walk all the way along to the Holy Trinity Church (approximately a 10 minute walk with stops to look at the stunning view and watch the Swans).
Within the Holy Trinity Church you are able to visit Shakespeare's grave and read his last rhyme. From here you can loop back past two Shakepeare properties and finish off with ice-cream from Hooray's - hooray!
Stratford has many hotels and B&B's for you to choose from.
Alongside the brands you will recognise (such as Premier Inn and Hotel du Vin), we are pleased to include a number of independent Guest Houses. Further details of these can be found through the below links.
You are in advanced mode.
You can turn it off in left sidebar. To use advanced options, you will need to enter your own Google Maps API Key.
Get Google API Key