Our Towns - Historical Bath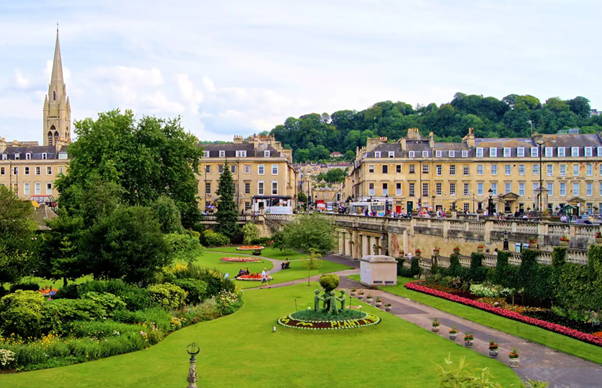 Our store in Bath opened in 2004. It is based in Milsom Street and the building was built in 1762 by Thomas Lightholder. The edifices were originally grand town houses, but most are now used as shops, offices and banks.
Bath is a small city that can be explored by foot, full of Georgian architecture it is England's prettiest city, seating on the banks of the river Avon and considered UNESCO World Heritage Site.
The city is named to honour the spas that were developed around Roman times, and you can still enjoy a dip in the UK's only natural thermal spa.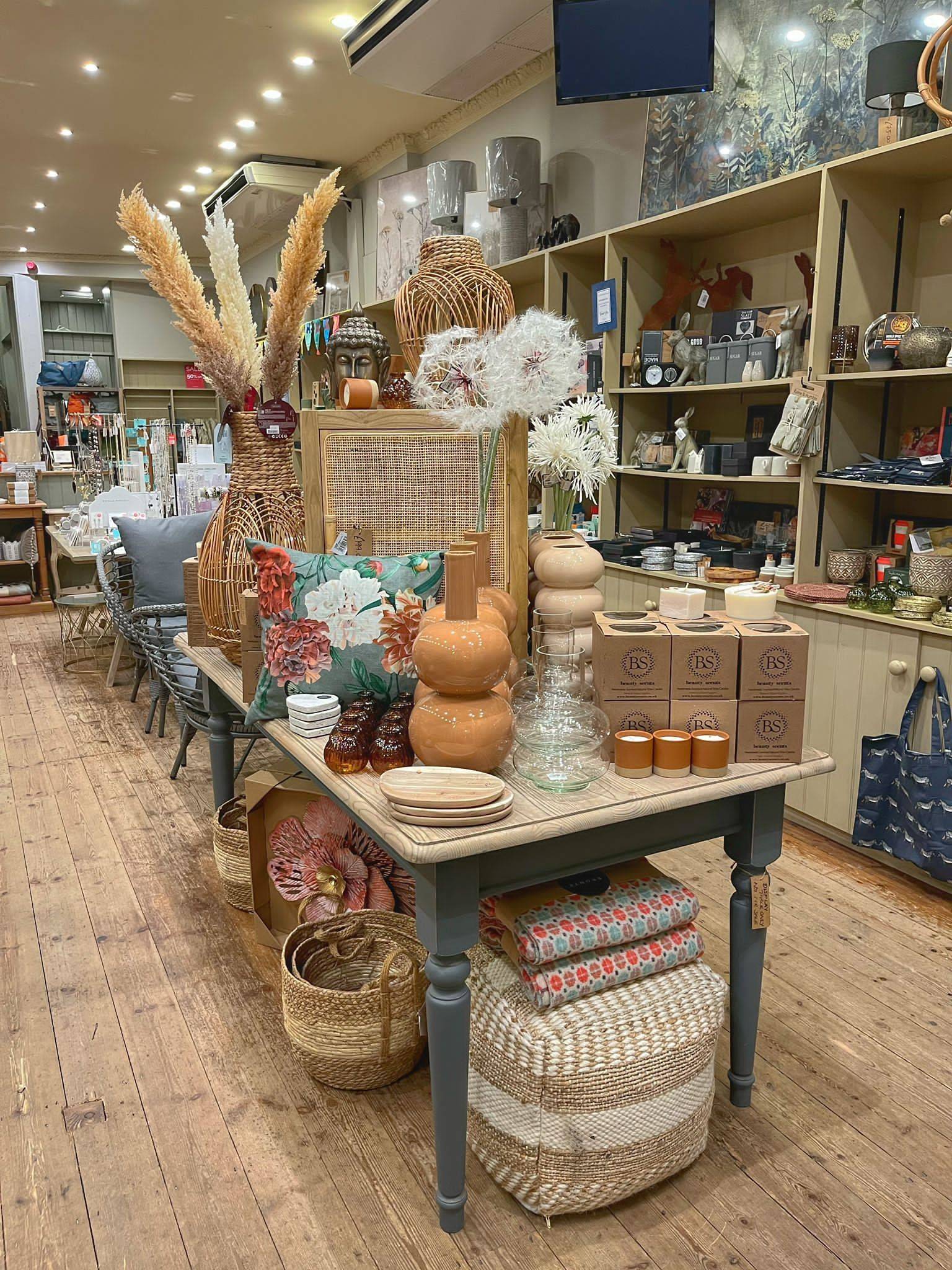 Bath store is known for their variety of customers, such as students, tourists, furry friends and families who come to visit us.
It was our third store to be opened, in 2004, and since then our team has been giving a big welcome to everyone who comes through the door. We are in the main shopping street, Milson Str., surrounded by luxury and fashion shops, from beautiful art galleries to the finest restaurants in town.
Bath is a very active town and if you come in September you will be able to enjoy the Great Bath Feast market with chefs demos and pop-ups for food and drinks.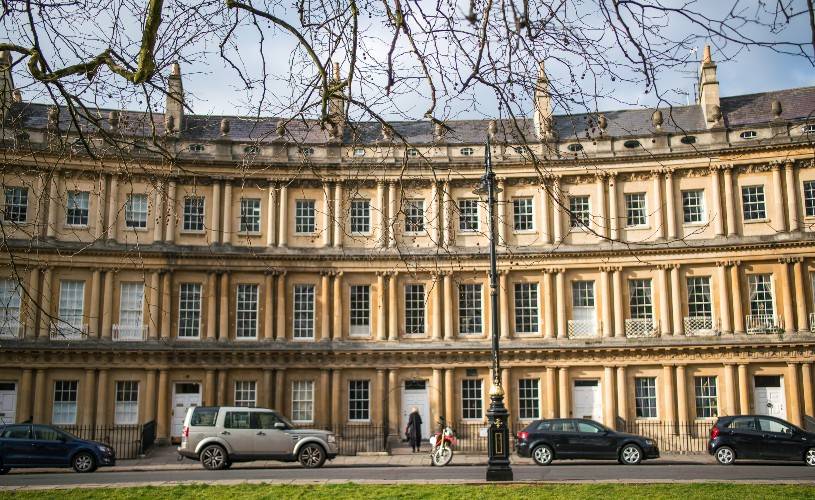 The Royal Crescent
A sweeping arc of Georgian townhouses made from honey-coloured stone and expansive green lawns. Designed by John Wood the Younger with the aim to give well-off residents the country living feel in the heart of a city.
The Circus
Designed by John Wood the Elder, but completed in 1768 by John Wood the Younger.
The Circus is a three curved segments of listed townhouses arranged in a circular shape inspired by the Roman Colosseum but facing inwardly.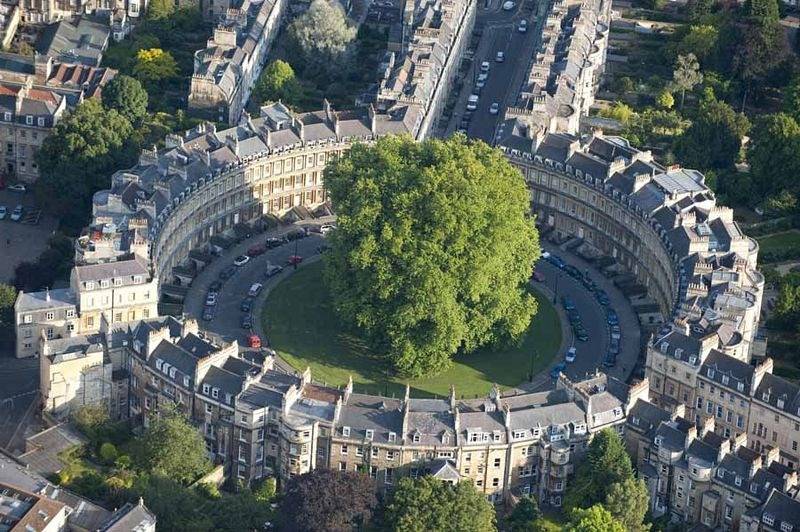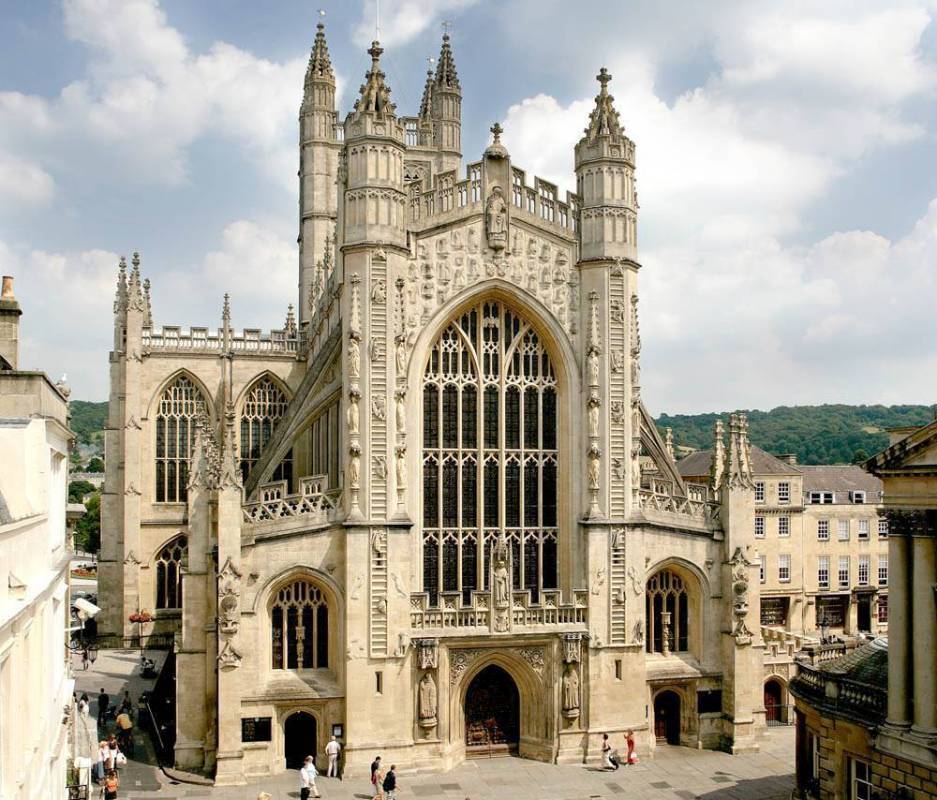 Bath Abbey
An spectacular Victorian Gothic interiors church founded in the 7th century.
Rebuilt in the 12th and 16th centuries mainly by Sir George Gilbert Scott in 1860s, it took nearly 120 years to finish.
And it is considered the last great medieval cathedral to have been built in England.
Prior Park Landscape Garden
An eighteenth-century landscape garden just outside the city centre. Created by the poet Alexandre Pope and the landscape gardener Ralph Allen, it's an oasis of calm and nature.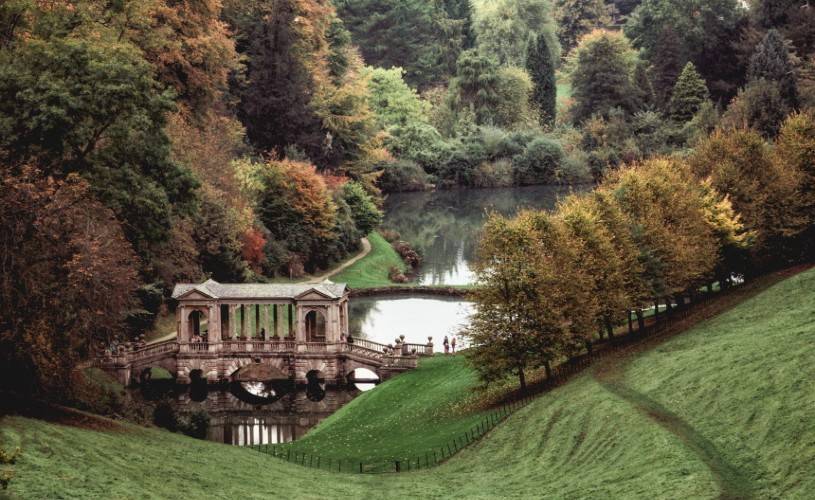 Visit the Roman Baths.
Relax at the Thermae Bath Spa.
Dive into Bath's culture by visiting museums and art galleries.
Clim Bath Abbey's Tower.
Bet Lost with Jean Austen in her exhibition centre.
Take a stroll on the Bath Skyline Walks.
Try some of the elegant Pump Room Restaurant for an afternoon tea and a glass of water from the spa fountains.
Try Bath's Buns, taste both famous buns and see which oene is better, either the Sally Lunn bun, a light brioche-like treat or the Bath Bun, a sweet roll sprinkles with fruit and crushed sugar.
Join one of Bath's Festivals or markets.
You are in advanced mode.
You can turn it off in left sidebar. To use advanced options, you will need to enter your own Google Maps API Key.
Get Google API Key