Our Home Towns - Sheep Street, Stratford-upon-Avon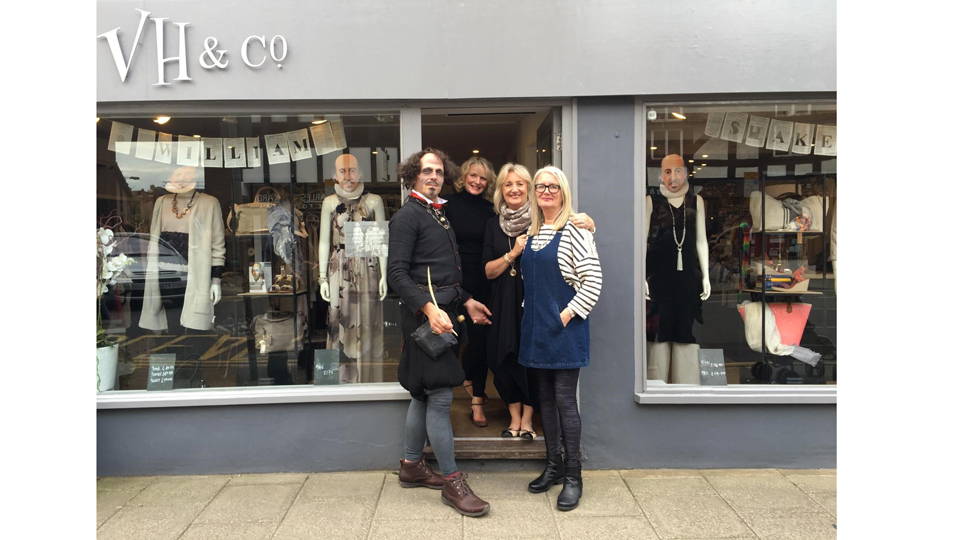 My background is in hospitality, sales and management. I worked for Next plc for over fifteen years and ended up being part of the management team. I took over as store manager here in 2010 and believe I have the best team in the world! They are all stars and their enthusiasm shines through. They love the product, the customers and offer some of the best customer service In Stratford. They support me and each other… what more could you ask for??
I've been married for centuries and have three children - two daughters, a son and two gorgeous granddaughters. I'm lucky to live in a lovely stone cottage on the edge of the Cotswolds and am often accused of living an Enid Blyton lifestyle with lashings of ginger beer! Maybe so but swap the ginger beer for prosecco!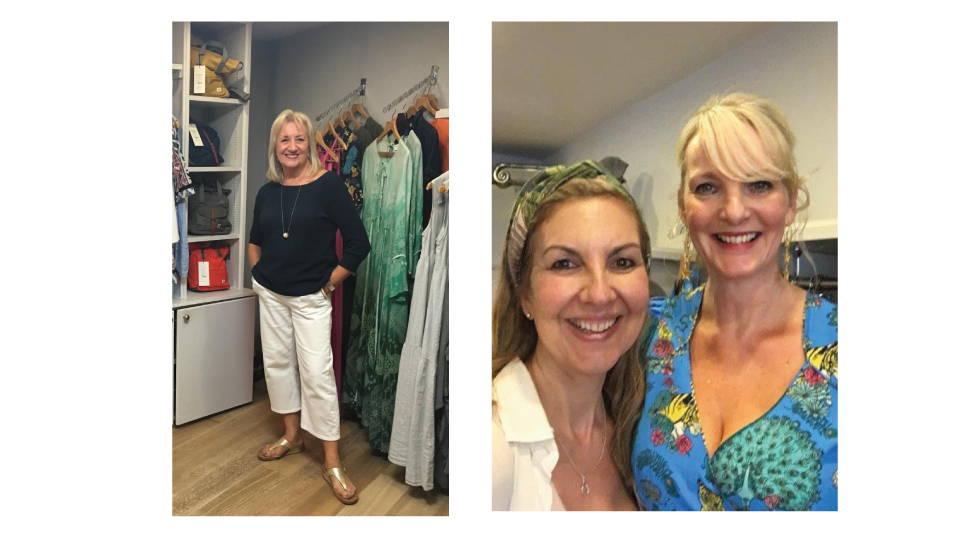 Stratford-upon-Avon is where the Vinegar Hill story began. The first clothing shop, Truant opened in 2001, followed by Cake in 2004. It was rebranded as VH&CO and moved to its current location, 8 Sheep St, in 2009.

The clothing we offer is very different from anything found on the High St. We strive to find unique brands that all fashion-conscious customers will love. Our brands include British, Danish, Italian, French, Australian - a global collection! We introduce new brands every season to keep the shopping experience exciting. Where possible, we include some smaller independent labels.

Is there a typical customer?
We have a great customer base and a loyal following of local people. We also have a lot of regular visitors from all over the UK. They discover us, usually on a trip to Stratford to visit the theatre and then make a point of coming in here when they are in town again.
We have lots of famous faces shopping here too. In fact, last Summer, one actress stayed with our very own Janey and made a point of bringing the whole cast in here – unfortunately I can't reveal any names!

What are the top 5 best sellers?
Stardust – A new brand to Vinegar Hill launched by London based best friends. Stardust offer a beautiful and quirky range of wrap dresses, shirts and skirts in bold bright prints. It is fast becoming a celebrity favourite (Gaby Roslin was recently seen wearing one of their dresses on The One Show) and it is proving just as popular with our customers too.
MamaB - An Italian brand offering a collection of beautiful pieces for layering. We have a huge fan base of customers who we must contact the minute we have a delivery!
Mos Mosh – A fabulous Danish tailoring and jeans brand with unusual styling details to each of their pieces.
Charli London – This chic, luxurious knitwear and separates brand have some gorgeous pieces in sumptuous fabrics and cashmere.

Anything else about your area?

It's hard not to think of Shakespeare when you think of Stratford-upon-Avon. There are the obvious Shakespeare attractions, various houses and the wonderful RSC and Swan theatres local to us. Every April, Shakespeare's famous birthday procession takes place through the streets of Stratford and comes past Vinegar Hill Clothing ending at Holy Trinity Church where the Grammar School boys place flowers on his grave. Aside from all things Shakespeare, we also have the annual Motoring Festival, River Festival and Food Festival which are very popular events bringing a huge draw to Stratford.