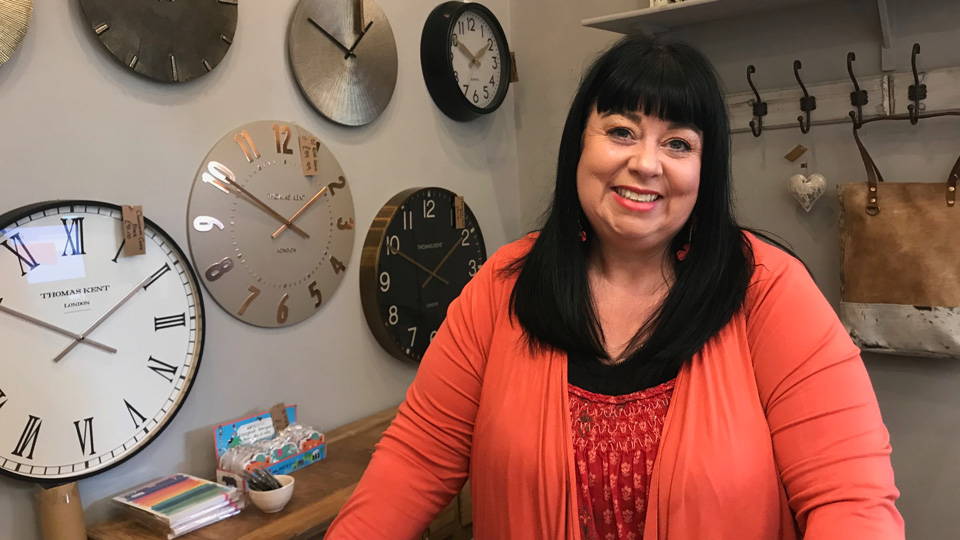 Our Home Towns - Shrewsbury
Hi, I'm Sharon, mum to two teenage daughters Molly (19), who is a nursery nurse and Maisy (17), who is my Saturday sales assistant!
I started my working career as a hairdresser at the age of 18 until I was suddenly widowed at the age of 35 when I became a stay at home mum to look after my children.My path then took me into retail in 2006 where I worked in fashion for eleven years at Monsoon Accessorize.
I joined Vinegar Hill in 2017 as a part-time Supervisor. In August 2018, I covered the Manager role and in July this year I became permanent Store Manager - the same month as I turned the big 50!! This was the best birthday present ever!I am now so happy in my life.
I met my partner Rob eleven years ago; he has been there through thick and thin for my girls and I and we love him to bits! Rob has a son Tom who is currently in America! We have two fur babies, Daisy a rescue greyhound and Toby a rescue Chinchilla Persian cat!
I love a good holiday relaxing in the sun and my happy place is Ibiza! I have to go at least once a year to get my fix! I enjoy meeting up with my family and friends as well as a good cocktail, natter and dance!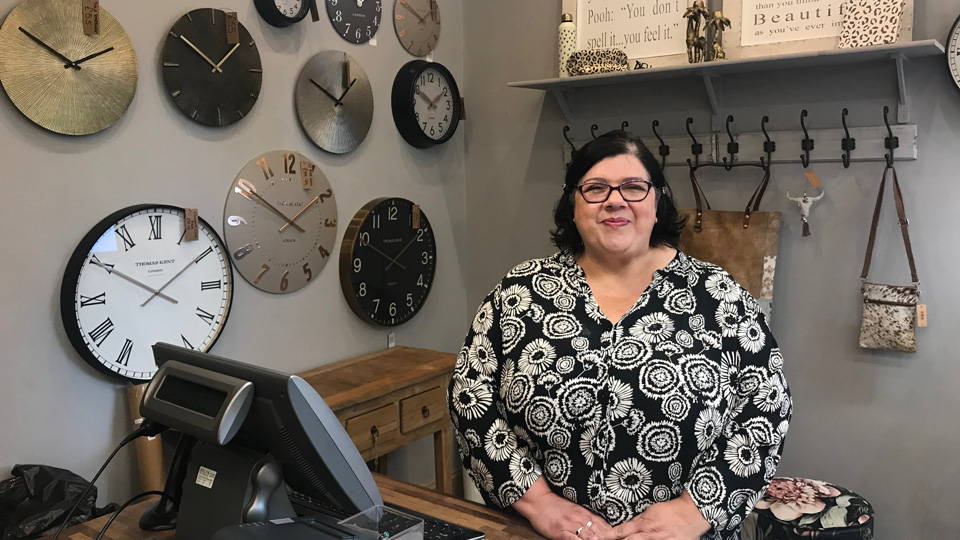 Shrewsbury Vinegar Hill was established in 2003. It is situated on St Mary's Street, which is beautifully located opposite the church of St Mary's - the spire of St Mary's has dominated the skyline of Shrewsbury for over 500 years and is the only complete Medieval church in Shrewsbury.
We in Shrewsbury are a very tight knit little team! Amongst us we have over 35 years of retail experience in Shrewsbury town! With that said, we have a wonderful repour with customers old and new. We give a fantastic customer experience and we get customers popping in for a chat as they browse the shop floor. We even have our four-legged visitors who pop in on a regular basis! Customers love our quirkiness and always say they can rely on Vinegar Hill for the perfect gift!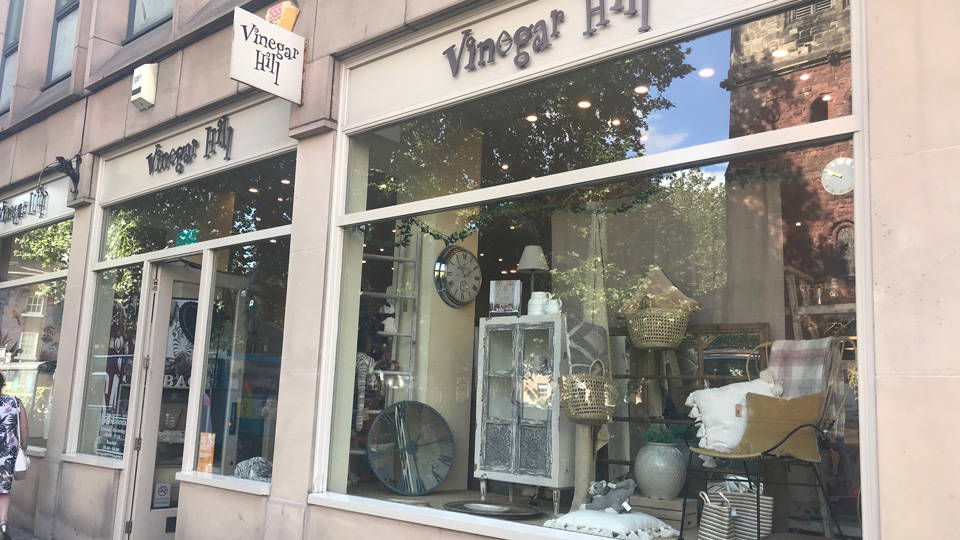 Is there a typical customer?
We get a wonderful mix of customers, from our loyal regular ladies and gents who live local to the town and pop by most weeks to see any newness in store, to an abundance of tourists from all over the world (Australia, America Japan to name a few). We also have many tourists visiting the town for a quick weekend away who stay in the lovely local town guest houses and hotels along St Mary's.
What are your best sellers?
Jewellery … this is mainly our Joma Jewellery range of bracelets. They make great little gifts and are affordable for everyone. They are very popular amongst our younger customers.
Children's is our next best seller with our fabulous Orange Trees ranges. Customers often comment how they like the more traditional and wooden toys from the range.
Finally, East of India is another top seller for us, particularly the hanging hearts and coasters with the beautiful sentiments.
Anything else about your area?
We have the amazing Shrewsbury HMP tour which is famous for the last man to be hung in 1961 in the Dana. Our town is also famous for the overnight stay ghost tours! Yvette Fielding paid the town a visit with her TV series 'Most Haunted'.
We also have our very own Town Cryer OH YEAH OH YEAH! He also hosts a fabulous ghost tour of the town visiting old pubs and hotels around the streets of Shrewsbury. Situated just a 3-minute walk from our store is the impressive Shrewsbury Castle, a beautiful medieval masterpiece!