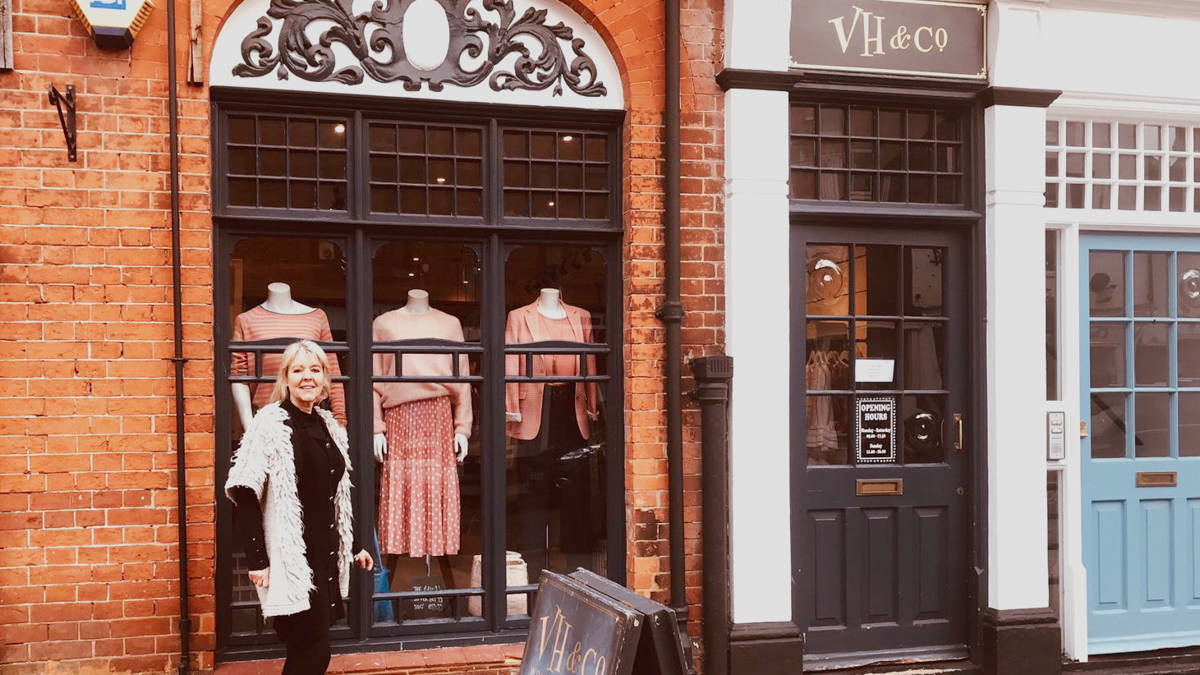 Our Home Towns - VH & Co. Henley
I began working next door at Vinegar Hill in March 2019 and was later asked to manage our sister fashion store VH & Co. in September. I am a mother of 5 and a nanny of 4 and have a lovely extended work family of 13 girls. I love to travel with my partner and children and we are due to go to Egypt in August, as well as having a cheeky break away for my big birthday 50th. I have the best team and I am looking forward to this year with them.

A long time ago the building that VH & Co is in used to be a pub called the duke of wellington and the whole of Duke Street was entirely rebuilt in the 1870s.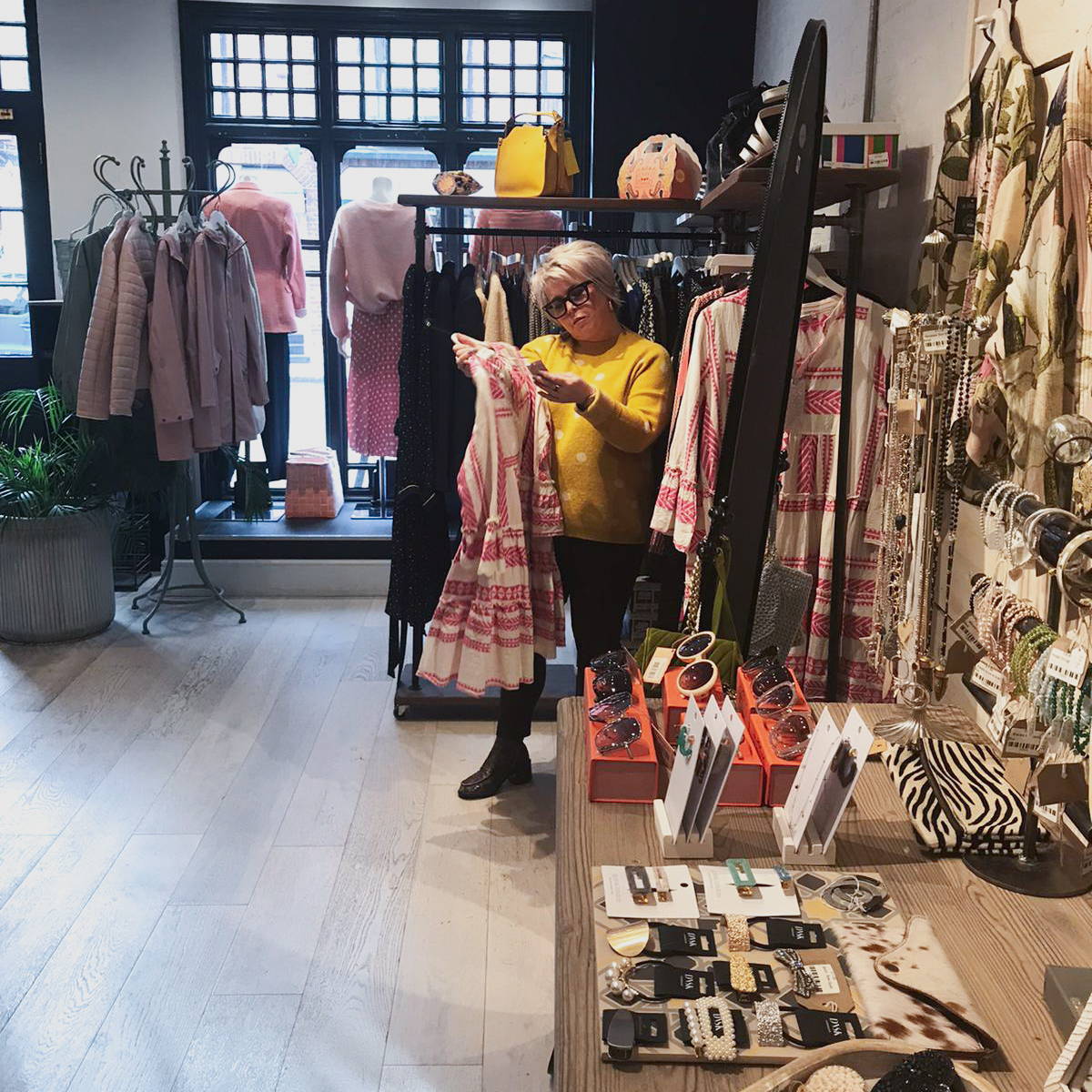 We are not the typical 'high street store', we have brands from all over the world; including Australia, New Zealand, Italy and other European countries. We also stock some beautiful Danish brands including PART TWO (one our top selling lines) and Numph.
Our clothing line encompasses a classic, stylish and edgy design and you can step into the store whether you are a late teen, in your latter years or anything inbetween. All ages can wear the same clothing in different ways and feel amazing. Customers love our unique range and finding something 'different'. In a small market town, we have a lot of regular customers that pop in for 'just a browse', but you can guarantee they will leave with something beautiful in their VH & Co bag.
We have a dedicated team who are caring and considerate and treat customers how they would like to be treated, we aim to give our customers a relaxed and enjoyable shopping experience

Is there a typical customer?

All customers are different and have their own individual needs, we have locals and visitors to the town of all ages, and are all welcome. We try and find something that they feel good and comfortable in, which makes them want to come back time after time. We have a mixture of styles to suit all, young Mums on the run, ladies looking for work wear, weekend leisure and of course a good night out, this is the one shop that specialises for all their needs. Customers can also feel at ease that they can bring in their furry companions and will be looked after whilst they enjoy shopping.

What are the best sellers?

Customers love a little bit of everything, no two weeks are the same, one week we can sell lots of knitwear and jeans, another leisure wear and coats, and then dresses and skirts, particularly when we have the regatta and local events. And of course jewellery and accessories are always the key to finishing of an outfit.
All of our brands are loved as each suit's different lifestyles, one of our top brands is Part Two. This brand was established in 1986 in Copenhagen, from the very beginning the iconic Scandinavian design tradition has inspired their designers.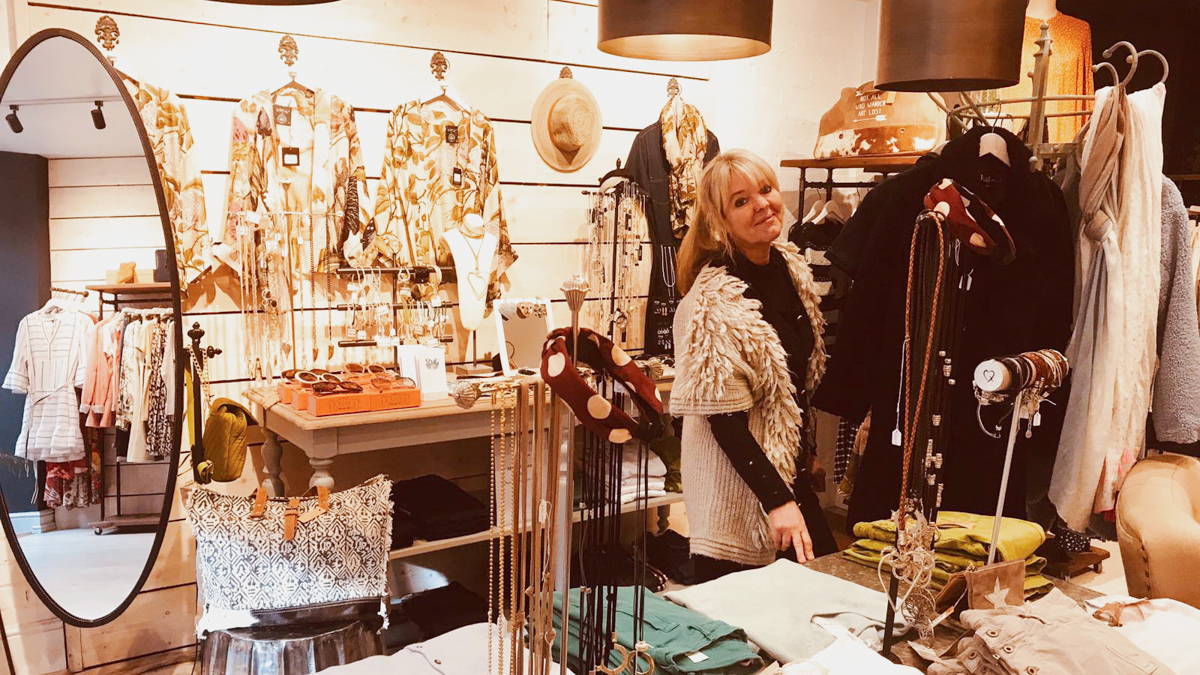 Anything else about your area?

Henley-on-Thames enjoyed a period of prosperity in the 17th and 18th centuries when the town was well known for the manufacture of glass. Henley Bridge, a five arched bridge across the river, was constructed and opened in 1786.
Henley was also a centre for the production of malt as well as the trade in corn and wool, as the trades started to diminish it was at risk of becomming just another small town. However, Captain Edmund Gardiner suggested at a public meeting at Henley town hall on 26th March 1839 that an annual regatta should take place, this led to the establishment of the famous regatta which was first staged in 1839 and became known as Henley Royal Regatta from 1851, when Prince Albert became the first royal patron.
The regatta has undoubtedly meant that this sleepy, yet historic English country town has a name that is familiar to many people all over the world. It is now one of the longest established sporting events in the country.
Just a few famous faces, some we have had in the shop, some have passed by and some have passed away:
Anthony Worrall Thompson
Penny Cole (wife of the actor George Cole aka Arthur Daley)
Theresa May
Russell Brand
George Harrison lived in Henley until he passed away

Dusty Springfield has a gravesite at the town church