Our Home Towns - Cheltenham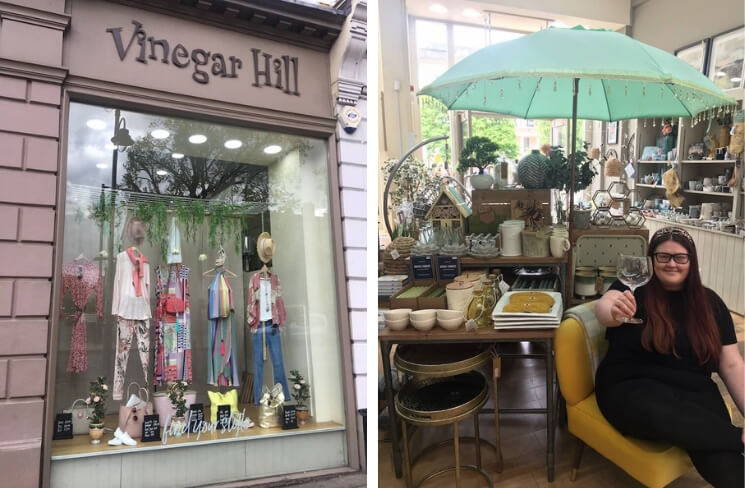 I joined Vinegar Hill in February 2014 and I haven't looked back since! I have worked in various roles as I have progressed through my career. My background prior to Vinegar Hill was mainly fashion retail. Working at Vinegar Hill was a fantastic opportunity for me to join an expanding lifestyle and fashion store all under one roof.

I have been happily married for five years this October; my husband Tom often travels for his job so together time is treasured.
As you can see by my photo, I always like to add an element of fun and a touch of humour in everything I do... the Gin glass isn't just a coincidence!
After a lifetime of being (as Tom often refers to me!) a fussy eater, I became vegetarian 7 months ago. Luckily for me, I work somewhere with some fab veggie cookbooks which has helped me on my way.
I love a good boxset or series binge on Netflix, I am too impatient to wait a week for the next episode!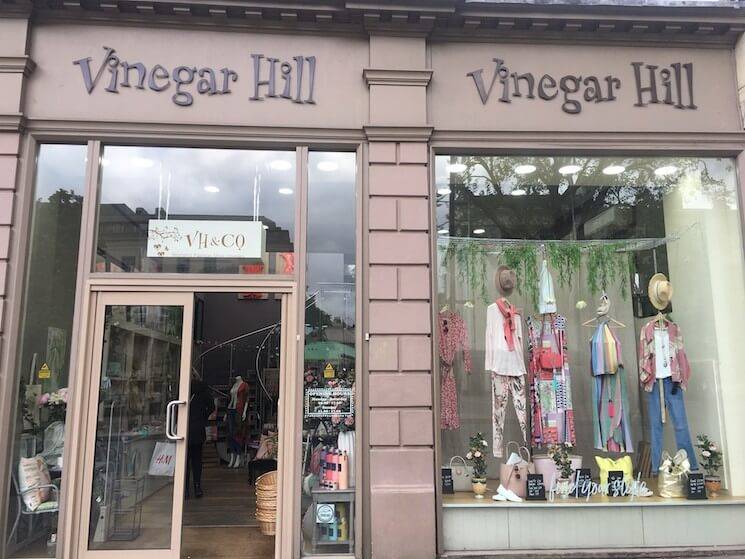 Located on the Promenade (which dates back to 1818!), Vinegar Hill Cheltenham first opened in 2008. The store has housed many different types of establishment over its time from a coffee house (people ask if we serve coffee!) to a Habitat. Most memorably for me in the 1980's it was a restaurant quite simply known as the 'mini restaurant' which was where my father-in-law, Ian, worked his first job - nearly 40 years ago!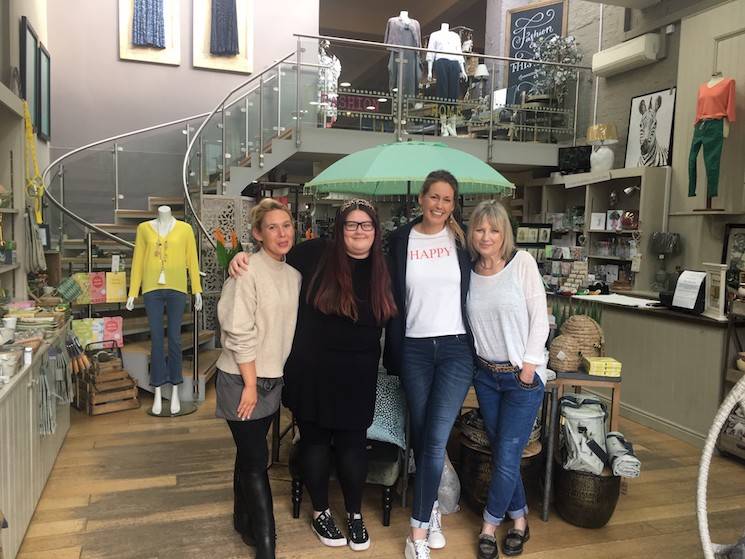 We are the only store in the company that offers clothing and lifestyle all under the same roof. Lifestyle is situated on the ground floor and Fashion on the second floor. We have the largest square footage and we often get told by customers how big we are in comparison to some of the other stores they have visited.We are not just a team, we are a family! The day is always filled with laughs and banter, which will always involve our lovely customers. We have many regular customers who often pop in for a chat and a browse.
Is There a Typical Customer?
We pull in a mixture of customers, so I wouldn't say we have a typical customer as such. We all enjoy speaking to every customer that walks through our door - all have different stories to tell. We have many loyal regulars from over the years, most of us have been with the company for five years plus so it's great when we see those familiar faces and nice for our customers too.

What Are The Top 5 Best Sellers?

Clothing: We are so lucky to have our wonderful open space upstairs which is home to our clothing collection. Jeans are very popular for us especially the Danish brand Mos Mosh. We have so many different brands, sourced from all over the world.
Fashion Accessories: Whether it's a lovely summer hat or some sunnies for that sunshine we are always hoping will come, we have lots of wonderful product sitting under this category. The One Hundred Stars kimonos, gowns and throwovers are also very popular!
Jewellery: We have a vast selection in store due to our two floors, each floor has something different to offer! We have some lovely stock in store currently. Whatever you are looking for, we will be able to offer something suitable. Many of our jewellery ranges come some wonderful packaging which makes any recipient feel they have received something really special!
Women's gifts: We have some fab porcelain pieces, with some lovely wording which is always popular. The porcelain pebbles and hanging pieces are often bought as gifts for loved ones or close friends. We have lovely little pieces that won't set you back but will speak many words.
Kids: We have a large space dedicated to children products at the back of our store and we often hear those excited feet as they are running towards the area! Jellycat toys are very popular and are loved by everyone, including me! I may know every single soft toy's name…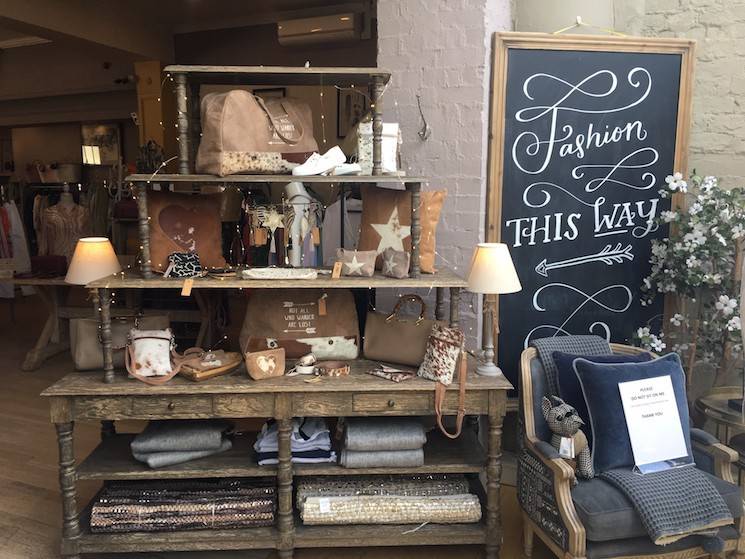 Anything else about your area?
Cheltenham has so much going on throughout the year, we are most famous for our annual race week, The Cheltenham Festival, which includes the main hurdles event, The Cheltenham Gold Cup.
We are also host to the Jazz festival, the Science festival and the Literature Festival which attracts people from far and wide, including many famous faces! We have seen the likes of Richard Hammond, Laurence Llewelyn- Bowen and his wife Jackie and the lovely Kate Thornton visit our town and, on some occasions, our store.