Our Homes: Brilliant Bristol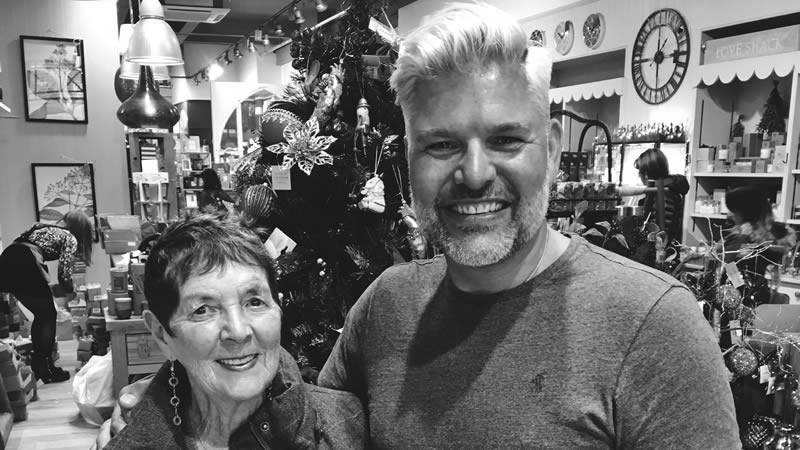 Our Store manager Bryan talks about Brilliant Bristol, what makes it special and what his Mum-in-law likes to buy when she pops in…
I opened the store nine Years ago after twenty years of retail experience! I have worked for some fabulous niche brands i.e. Christian Lacroix, Opening store manager in Spain for Ann Summers and working for Laura Ashley in Bath. It was, however, a baptism of fire opening the Bristol store and working with the whirling dervish ladies of Stratford (alias Beth and Debs), which I loved!
I have a passion for design and appreciate the detail in all things. I love my garden and am proud to say I have even won awards for my Zen space! You will often find me among the roses on a Sunday, in a village pub for lunch with my husband Tim, and then a large glass of red in the evening, nice & cosy in front of a period drama ready for VH on Monday.
The store opened nine years ago, October 2009, in a large Georgian building in the heart of Clifton. What was once a Post Office and convenience store became a Vinegar Hill lifestyle emporium while the other half became a Paper Chase store!

Space! We are the second largest store in the company with super high ceilings which makes the store feel very open and welcoming.As a team, we are a really warm and friendly bunch of people that care very much about Vinegar Hill and our customers.
We work like a small family with lots of banter and laughs through out the day! This creates a light atmosphere. Even when the pressure is on, we lean on each other to keep everything moving and changing smoothly!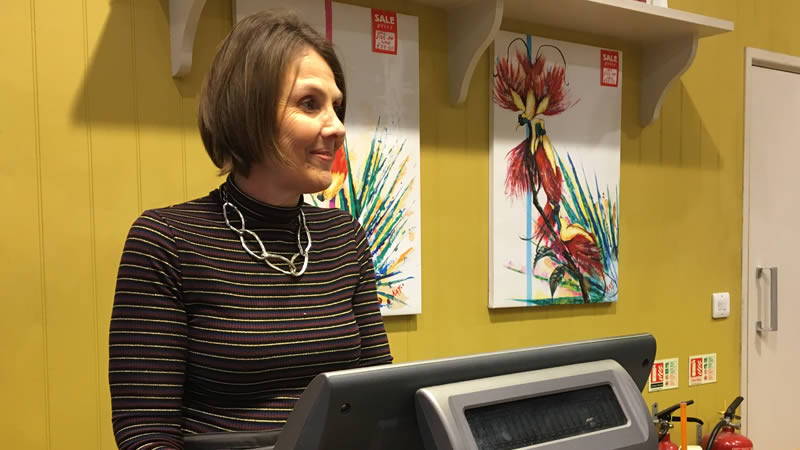 What are your Top 5 Best sellers?
We are a great Home interior store that sells beautiful gifts too!
1. Furniture - One World/Grand Illusions/Own Brand works really well to cosy up here!
2. Home Decor - Anything to make a house a Hygge home, we're the place to go 😊
3. Pictures/Prints - Funky silk screen prints that are hand embellished by a London artist: Amber Jane Rabb. Amazing individual colourful limited art pieces of your favourite pets i.e. Pugs, Boxer dogs & cats, & London scenes.
4. Mirrors - Various sizes of One World grid window mirrors fly out in Bristol to create light and space.
5. Mens gifts & gadgets - It probably helps that we have 3 wise men here to promote this department's sales 😊

Typical Bristolian Customer...
We have a nice mix of local and international students and a loyal following of Clifton locals who always pop in for inspiration and a treat or two!

When your mum comes in what does she like to buy?
My mum-in-law Carole loves to pop in a browse. She loves our chunky jewellery, anything big shinny and on a long chain so she can throw it on and swing it around. She has bags of energy and is loads of fun - she is also a magpie!

Anything else about Bristol?
Bristol is a warm, artsy, bohemian mix of colourful, unpretentious people and students with a love for culture and all things design and individuality which is why the store sits so well in the community and has grown over the years with a loyal customer base.