We've been chatting to the lovely Michelle Blake O'Brien about this season's key trends.
Michelle has worked in the fashion industry for over 30 years, and now offers exclusive 1:1 style consultations in our Cheltenham and Stratford-upon-Avon fashion stores. Want to learn more, click here.
We were sworn to secrecy... but these top tips are too good not to share. We've even included a link so you can re-watch our Fashion Instagram Live!
Let us know your thoughts in the comments!
Yep, you read that correctly... Autumn/Winter '21 is all about the softer, lighter colour of brown!
Being more versatile than it's sister, the shades you choose can depend totally on you! Your skin tone, your eye colour, your frame and the other colours YOU like to wear. Hooray for individuality!!
Michelle's styling top tip:
"Try new ideas and break away from repeat buying. If you're not totally ready for a new colour, don't worry, introduce it slowly through print and gently add a twist to your normal style"
Nothing says Winter quite like knitwear!
This year even top designers such as Proenza Schouler, Hervé Léger and Fendi are embracing it which only means one thing... the more, the merrier.
That's correct, it is now socially acceptable (encouraged even) to wear knitwear to any occasion!
Sorry folks but you can't throw away your jeans just yet...
Despite getting used to life without them over the last 18 months, jeans and denim pieces are key to any wardrobe. Many people are even doubling up on the denim! Just remember "two's company, three's a crowd"
Still not keen? I think it's time you get yourself a pair of far more comfortable jeans at Vinegar Hill...
Timeless and classic the original Trench Coat has gone onto inspire an amazing array of styles. These are really coming into their own this year with many fabulous variations!
Our favourites show off alternate lengths, textures and patterns... one is even reversible!
Top Tip: If you struggle to find a coat that suits you, try wearing a polo neck top underneath. Trust us!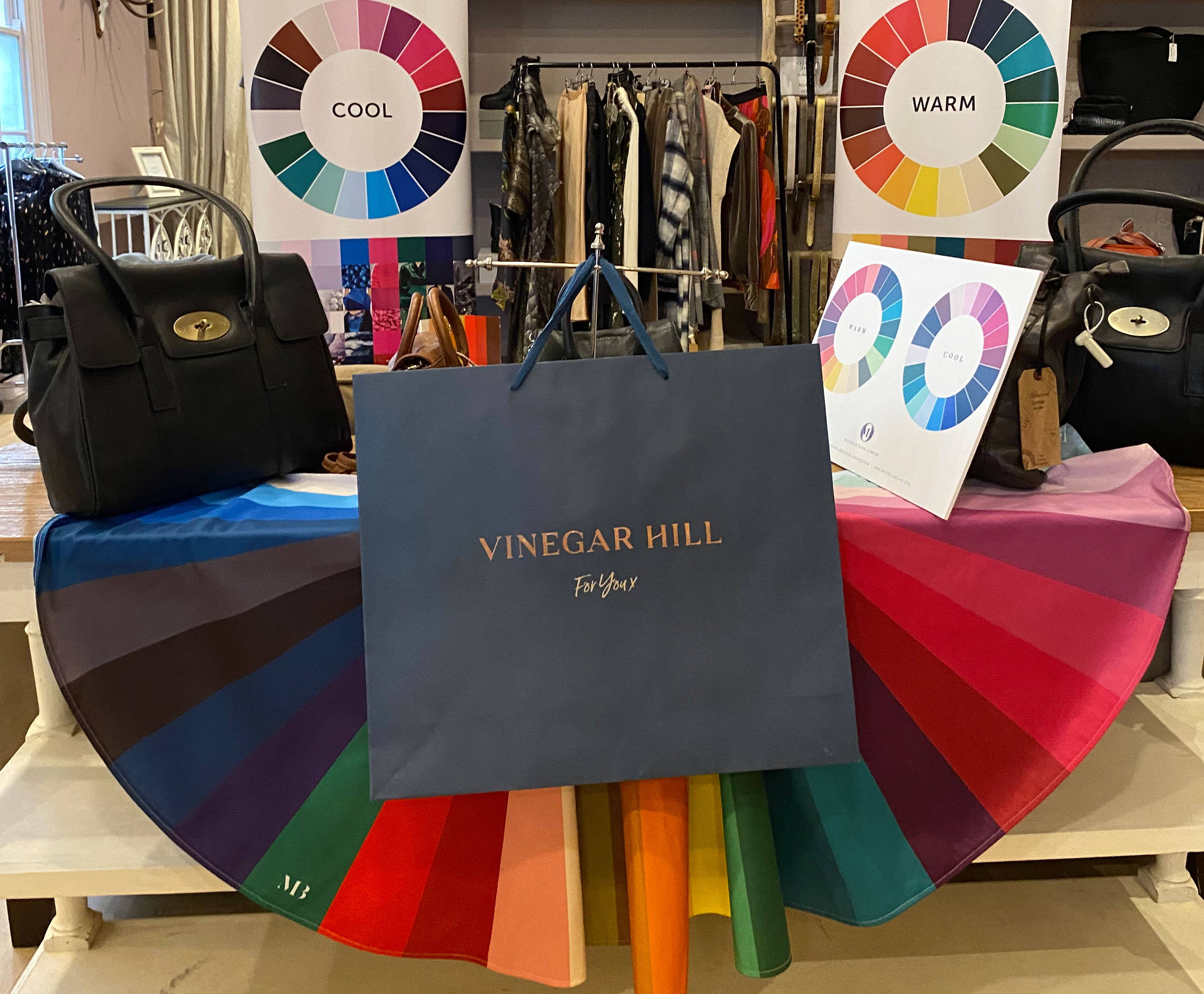 Did you catch our recent Instagram Live where Michelle talked about all things Autumn/Winter?
If not, dont worry, we saved it just for you!