Hedgerow and Bloom is Blooming!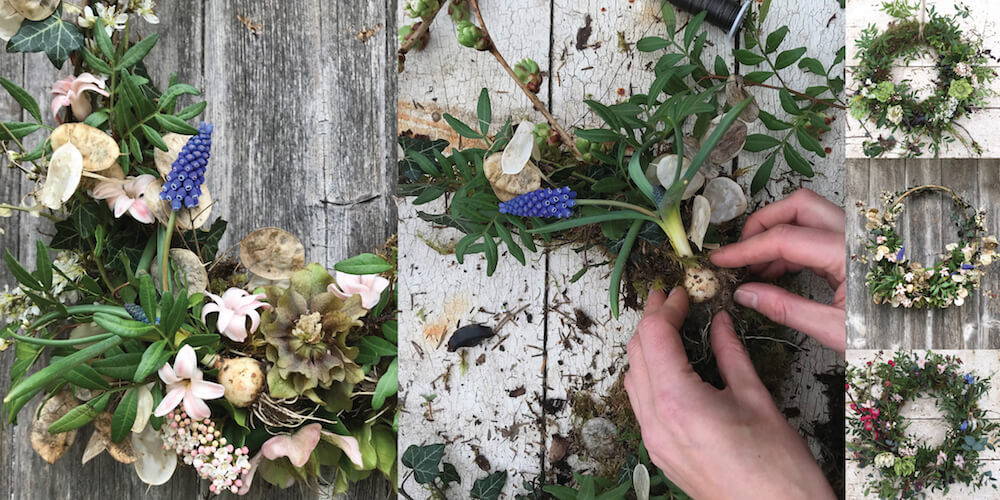 To celebrate the changing seasons and love of florals, we here at Hedgerow and Bloom are teaming up with Vinegar Hill in Farnham this Spring/Summer and will be running a unique and bespoke wreath making workshop. I (Tracey, Founder and Head Grower at Hedgerow and Bloom) will demonstrate and guide you through the wreath making process while you immerse yourself in creating your own unique personal wreath and take a little bit of mother nature home with you.
Hedgerow and Bloom are a flower growing business nestled on the Hampshire/Surrey border on the outskirts of Central Farnham. This is where we grow some of the best British flowers in season.
Part of what we do is sharing the bounty from the field with talented floral designers, stylists, event organisers, brides-to-be, and local folk. Keeping a close eye on every bloom is of utmost importance; you don't want to miss that perfect bloom that could be the centre of attention in the next hand-tied bouquet or sitting pretty in a jug of flowers.
Flowers and foliage throughout the changing seasons are a delight to pick. There is always something special to be made out of a combination of flowers, foliage, grasses, twigs, seed heads and other foraged material from the hedgerows. Working so closely with nature has taught me to embrace the seasons, to live more in the moment and to immerse myself in floral creativity.
Whether you are a green-fingered pro or a gardening novice, here are some of my top tips for growing and tending to your favourite blooms both in the garden or within the home:

Be ready with snips to hand at all times

Invest in a pocket field guidebook to ensure you pick flowers/plants that are safe to pick and make sure you do not pick poisonous or skin irritant plants
Don't trespass and ask permission to pick on private land
Only pick what you need and leave enough for Mother Nature
Keep flowers out of direct sunlight, away from radiators and bright windowsills
Keep vessels clean, change water regularly and try a drop of bleach to stop bacteria build up. Try a bit of sugar, lemonade or Aspirin to feed your jugs of flowers
Strip all lower leaves off stems and ensure no leaves are below the water line
Learn about the hidden meaning of flowers and embrace the joy of giving flowers
Support your local British flower growers and other local businesses.
Become a Nature Activist, join Extinction Rebellion or look up stories of Guerrilla gardening.
Help save our Bees, other species and Planet Earth
Learn to grow your own food and flower cutting patch.
Sign up to your local allotment scheme and get digging.
Take a breath and smell the roses.
Flowers and cutting material currently in season

The blousy scented Lilacs in white, shades of lilac and pink. These have to be picked when a third of the buds have opened and kept in a bucket of clean warm water overnight before arranging. Add a bit of plant food to the water (see top above).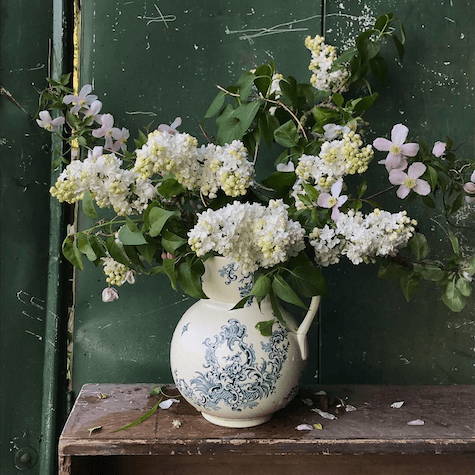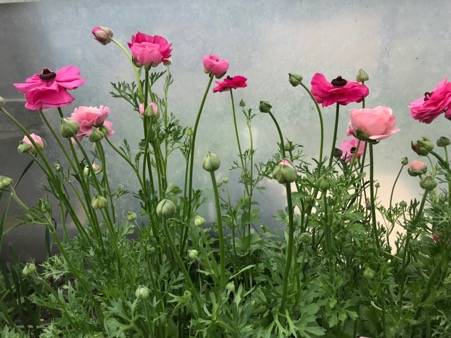 Anemone's and Ranunculi's are all the rage at this time of the year, with their intense centres and colours, layered petals, they are perfect in any arrangement or table centrepiece. Cut their soft stems at a right angle and tie up bunches with elastic bands at the top and bottom to keep their stems straight.

Enjoy and protect our native British flowers in the meadows and woodlands. Look out for Cornflowers, Nigella, Poppies, Bluebells, Columbine, Lupins, Wild Carrot, Knautia, Honesty, Ferns, Foxgloves, Feverfew, Scabious and our ever-invasive Forget-me-Not.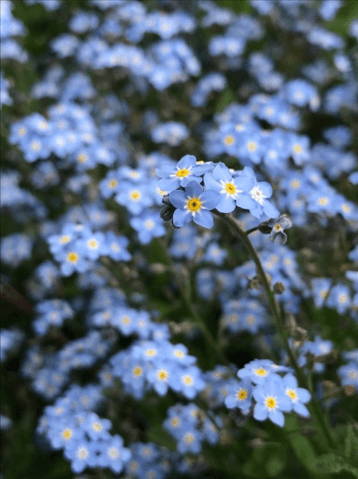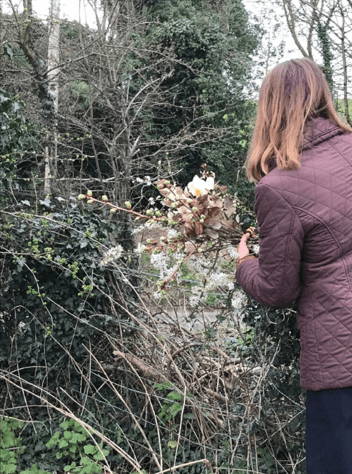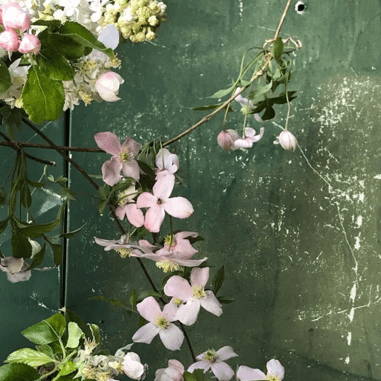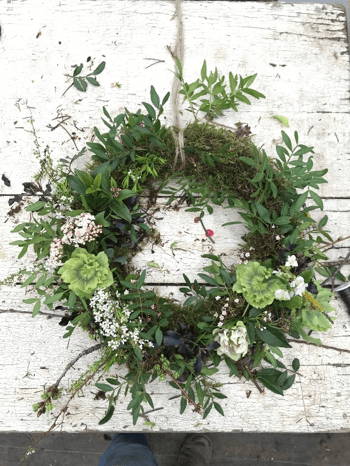 Join Tracey and the team in our Farnham store on Friday 7th June from 6.30pm for an evening of wild blooms and seasonal florals.
Create your own natural bespoke wreath using a mix of fresh, dried, wild and seasonal grown blooms sourced from Hedgerow & Bloom's hedgerows and flower field.
Enjoy a floral cocktail as you work and 15% off in-store on the night. Spaces are limited and tickets cost £45 (usually £65).Book your place
here
.