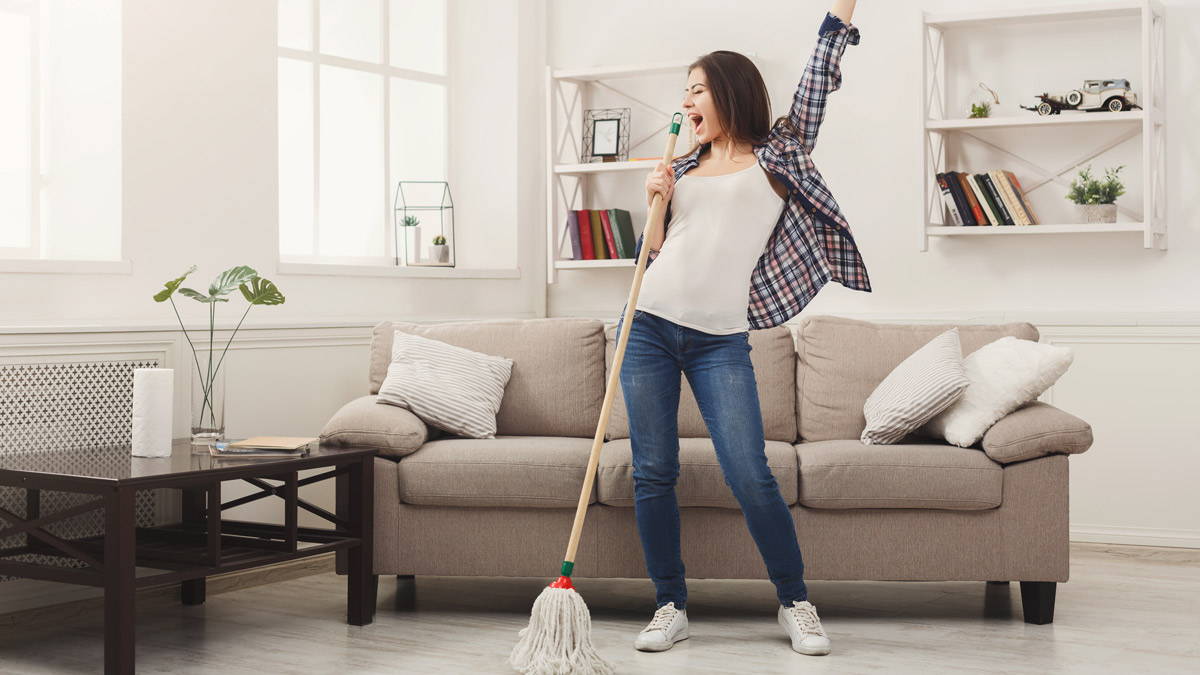 Once all the Christmas festivities are over and New Year's celebrations have come to an end, the process of taking down decorations can make it feel like your living space is empty and lacking excitement.
It's important to rejuvenate your home to keep it feeling fresh and new at this time, so we've come up with three easy steps to help you to keep your living room feeling cheerful and bright.

Grab anotebookand start to envision how you want your space to look and feel. Think about the colour schemes you'd like the room to have, as well as how practical you would like the area to be.
If practicality is most important to you, you may want to make smaller changes like hanging some pictures, displaying some flowers or using a new reed diffuser with a fresh scent to give the area a boost of cleansing energy.
If you would like to add some new furniture or accessories to your home, now is a great time to look for inspiration online at what you may want to buy.

Step 2: Clearing the Space

It's always a good idea to begin with a thorough cleaning, a chore we don't always do as much as we should over the Christmas and New Year period.
Vacuuming is the best way to make sure you have cleared all the Christmas debris from the floor, as well as putting little things away in cupboards to be able to have a clear look at the space and furniture you're working with.

Once the area is clean and tidy, it's time to start playing around with ideas. To make this easier, here is a list of our ideas to fill the space once the Christmas decorations are gone:
- Adding a natural touch in the form of a bunch of flowers or potted plant can work wonders on a space that is lacking detail or colour. Play around with different display ideas such as vases, pots or bowls to see what works best.
- Reshuffle some of the furniture in the room if you think the layout is getting boring. You can always move it back if you preferred it the way it was before.
- Introduce a new fragrance in the form of a candle or reed diffuser. This can also double-up as a display accessory, as a candle's packaging can look just as beautiful as it smells. Refreshing fragrances like citrus and floral scents are perfect to cleanse and reenergise a space.
- Bring some new cushions or rugs to the area to make it feel fresh. A quick way to change up your home is with soft furnishings, so consider introducing brighter tones to add a pop of colour.

- Hang some new artwork on the walls, like a wall hanging or painting in the colours and designs that you wish to reflect the energy of the room.
- Display new memories on the walls or side tables to always keep your favourite moments in mind. These could be pictures taken from Christmas and New Year recently or images you've been meaning to frame for months.
- Play around with lighting. Get a new lamp or move your current ones to different spots in the room. A bright room can boost your mood, especially if it's natural light streaming in from behind the curtains. You could also try hanging some string lights on the walls or around the back of tables or pictures.

A well-decorated room can benefit the mind and body in many ways. By being organised and free of clutter you can focus on what's important, as well as giving you your own unique space that you can use to feel calm, comfy and stress-free.
We hope that these tips and ideas will help you to feel happy and fulfilled in your home after the busyness of the Christmas season.
Try having a look at our new range of home accessories below, where we have stunning vases and pots to display plants and flowers, and brightly coloured cushions and soft furnishings to bring a cheerful energy to your home.