Angel Ceramics, Handmade Porcelain Decorations
Born from a desire to create beautiful, handmade products, husband and wife duo, Becky and Michael launched Angel Ceramics after Sports Scientist Becky finally realised her dream and turned a life-long (and self-taught!) hobby of clay sculpting into a reality.
With husband Michael's passion for creating pieces of furniture from scrumptious bits of wood, the creative couple run the business from Budleigh Salterton on the south coast of Devon.
Family really is at the heart of the business, with Becky using her Mum's Rudolph cookie cutter from a 1960's edition of Woman's Home magazine to create their ever-popular Rudolph decoration!

"It brings back fond memories of Mum's kitchen and all her amazing baking. She would've loved that I turned it into a permanent treasure."
Each piece from the range is handmade and hand-painted making each one unique.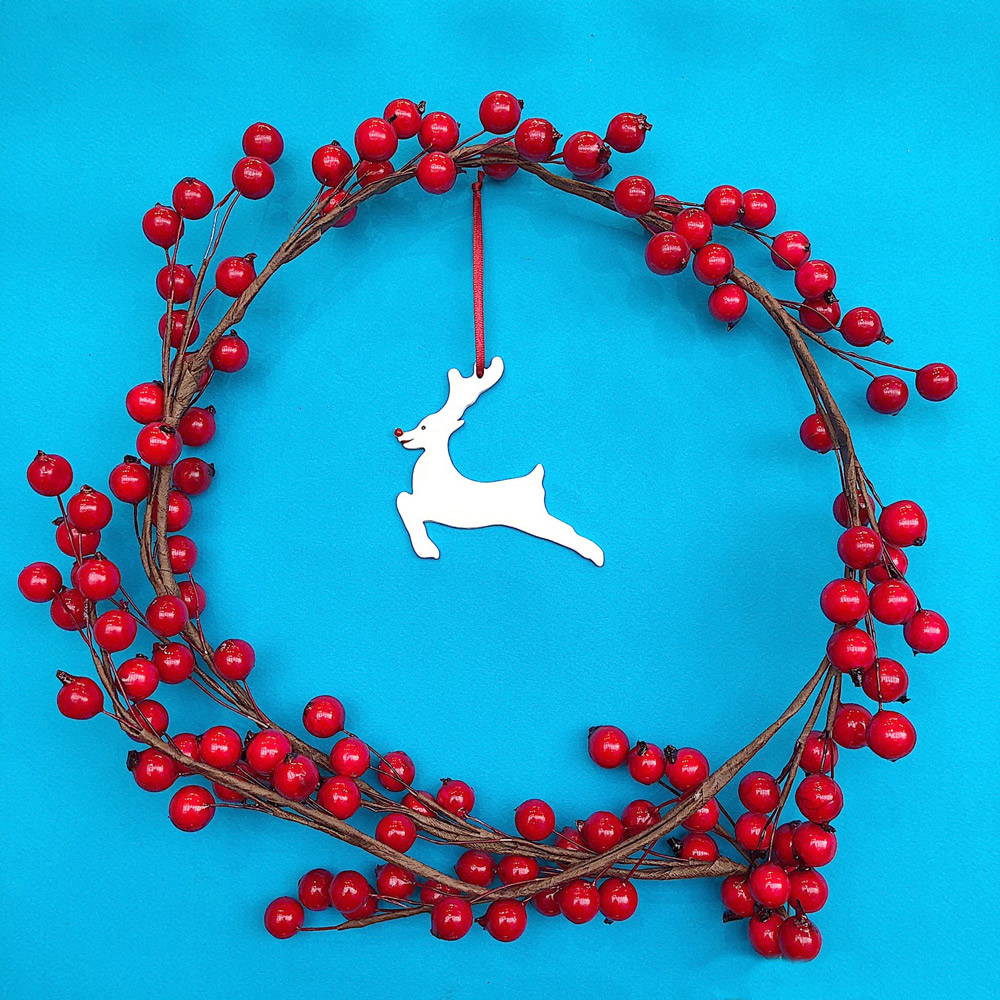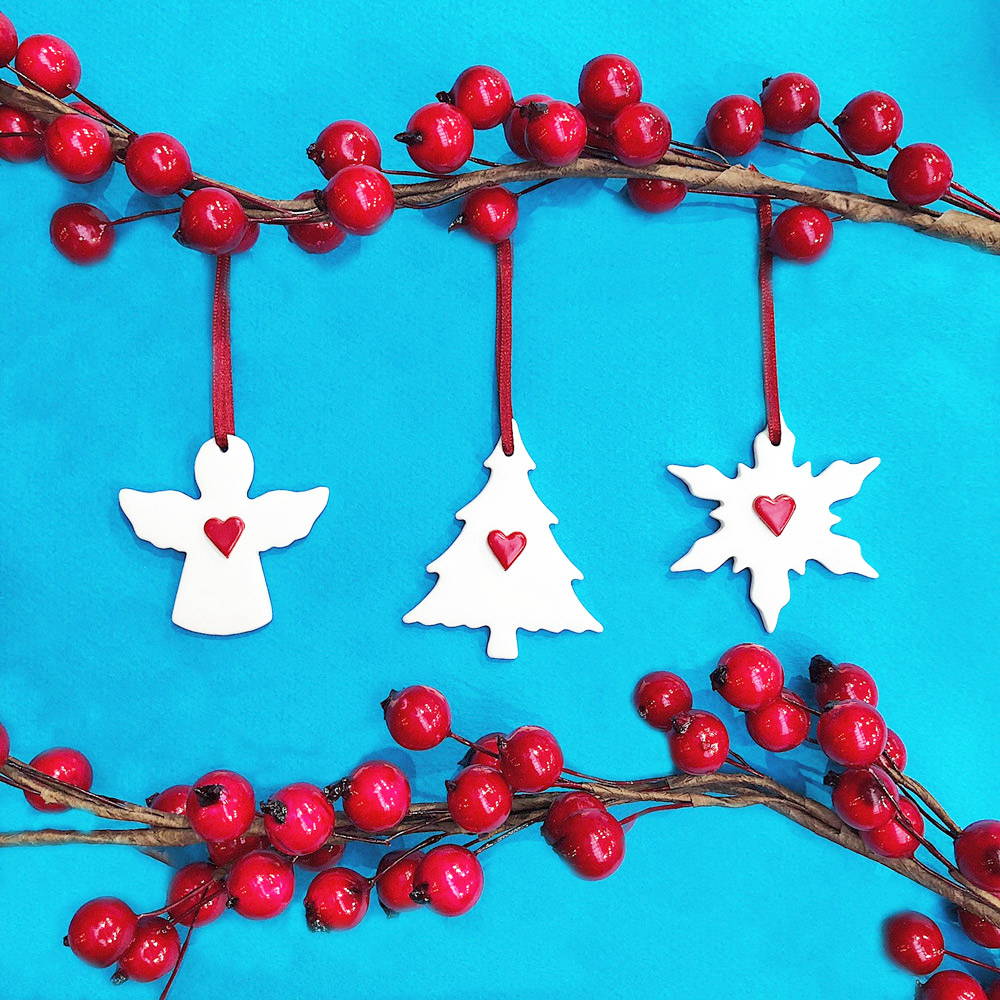 Christmas 2021 Collection
We are very happy to have a selection of Angel Ceramics beautiful decorations available online and in our stores. Last year we completely sold out, so we recommend picking up your favourites before it's too late!

Join the Vinegar Hill mailing list to keep updated with everything going on in your local store, including exclusive offers and events. We will not share your information and will only use in strict accordance with our privacy policy.